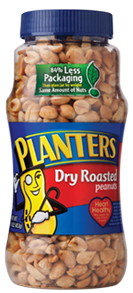 Planters snack food company has a mission: sustainability. On Planters' website, company farmer Tony Campos says, "As farmers, we consider ourselves the original stewards of the environment. Our livelihood depends on the sustainability of our land and our ability to harness and responsibly use all that Mother Nature provides."
In 2011, Planters created three separate Planters Groves across the United States:  one in New Orleans, one in Washington, D.C., and one in New York City.
A year ago this month, Planters teamed up with the New York City Housing Authority's (NYCHA) staff including Margarita Lopez and John B. Rhea, U.S. Congresswoman Nydia M. Velazquez, and New York State Senator Daniel Squadron (among others) to celebrate the opening of the New York City Planters Grove. The Planters Grove is located at NYCHA's Lillian Wald Houses on Manhattan's Lower East Side.
The Planters Grove provides NYCHA residents with more than 8,000 square feet of usable green space.
At the Planters Grove Opening, both NYCHA's Margarita Lopez and Chairman John Rheaspoke of their excitement over their efforts to partner with and improve NYCHA's sustainability mission.
"At this moment I want to say so many things and the best way that I can put it together is when the institution that we are celebrating here today, public housing, gets to be as big as it is, then that institution must have the voices of very strong people…" said NYCHA's Margarita Lopez, commending the communities of New York City for partnering with NYCHA and Planters on the project.
Margarita Lopez, a NYCHA board member, is also responsible for NYCHA's Resident Green Committees and oversees GreenNYCHA.
This simple story is only one of Planters' many success stories, reflecting their efforts to promote sustainability and build community across America.