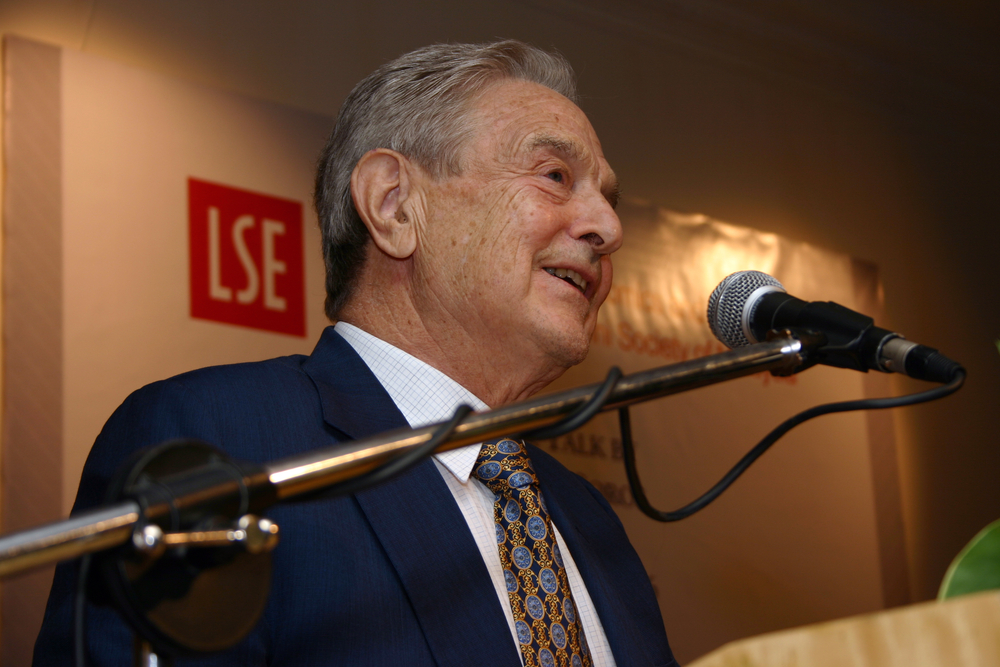 George Soros is a Hungarian-born business magnate, investor and philanthropist.  He works as the chairman of Soros Fund Management and is known as "The Man who Broke the Bank of England" due to his donation of $1 billion in investment profits during the 1992 Black Wednesday UK currency crisis.
Born on August 12, 1930 as Schwartz Gyorgy, Soros was raised in a non-practicing Jewish family.  His mother came from a family that owned a prosperous silk shop, and his father was a lawyer.
In 1947, Soros moved to England and lived with his uncle, an Orthodox Jew.  His uncle paid his living expenses while he went to the London School of Economics where he earned a PhD in philosophy in 1954.
During that time, he worked odd jobs as a railway porter and a waiter.  A tutor from his school helped request financial aid for Soros, and he received 40 pounds from a Quaker charity.
So, how did he go from immigrant to billionaire?  He started out selling knickknacks at a little shop by the ocean, but he realized that was not his dream. He wrote to every managing director in every merchant bank in London and eventually was hired by Singer & Friedlander in an entry-level position.
In 1953 he moved to New York City to work as an arbitrage trader for F.M. Mayer and then as an analyst for Wertheim & Co.  He went on to become the vice-president at Arnhold and S. Bleichroeder, but he wasn't happy.
He developed a theory, called reflexivity, about the market that came from his philosophy background.  He decided to start First Eagle Funds to run an offshore investment fund and the Double Eagle hedge fund in 1969.  By 1973, he resigned due to strict regulatory limitations on his running of the fund.
He then founded the Quantum Fund with business partner Jim Rogers.  His goal was simple.  He wanted to earn $500,000 so that he could devote himself entirely to writing and philosophy.
He had also started Soros Fund Management in 1970 and became its chairman.  He invested wisely in the Bombay Stock Exchange and amassed a fortune of $24.5 billion for his family.
Since then, Soros has become known as a supporter of progressive-liberal political causes.  Between 1979 and 2013, he gave away over $8 billion to human rights, public health and education causes.
He even got involved in the political transition of Hungary from communism to capitalism during the 1980s and gave one of Europe's biggest higher education endowments to Central European University in Budapest. Soros is also the chairman of the Open Society Foundations.