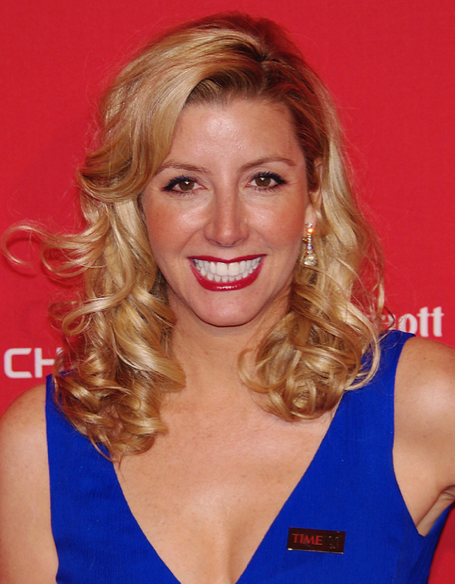 Founder of Spanx and self-made billionaire Sara Blakely officially joined the ranks of Bill Gates, Warren Buffet and her mentor Richard Branson earlier this month when she signed the Giving Pledge.  The pledge is a call to action from Gates and Buffet to encourage billionaires to give at least half their wealth to charity.  While Blakely still considers herself in early stages of her business, maintaining sole ownership with many of her wealth assets not yet monetizes, Gates has personally agreed to coach her through her philanthropic efforts.
While the announcement came in early May this year, Sara Blakely has always had her sights set on empowering women and giving to charity.  Spanx has set aside profits every year specifically for philanthropy.  The company has a program called Leg-Up, which features products made by female entrepreneurs at no cost to them.  She also famously donated $1 million to Oprah Winfrey's school for girls in South Africa.  Last year Blakey donated $100,000 to The Empowerment Plan in Detroit, which trains homeless women to make coats in order to get them off the street.  Blakely's letter on The Giving Pledge website says that she is looking forward to learning and collaboration opportunities from the other pledgers who have a longer history of giving, and that she is looking forward to the world's great untapped resource: women.  She says she recognizes the immense privilege she has being born in the United States, and wants to help the millions of women who are not able to have the opportunities that she has.
Spanx was founded in 2000 two years after Blakely conceived the idea and made Oprah's list of favorite things within a year.  With only $5,000 in startup funds, Blakely managed to become the youngest billionaire entrepreneur of her time.  Along with the other eight signers of the Giving Pledge, she brings the total number of philanthropic billionaires to 114 pledgers.