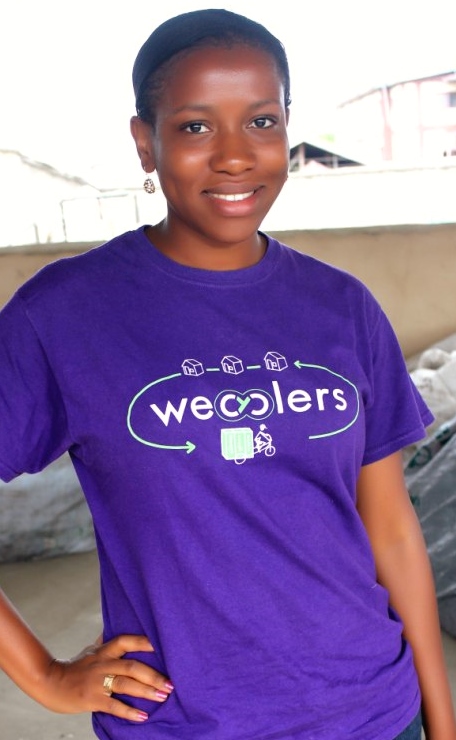 There is a woman making a difference in Nigeria.  Bilikiss Adebiyi, 31, is cleaning up the slums of Lagos.  After watching a BBC documentary about how people lived there, she made a vow to change things in her native land.
After graduating from MIT and earning her MBA, she thought up a plan to lift people out of poverty and help the environment at the same time.  In 2012, she co-founded a company called Wecyclers to promote recycling.
There were already people picking through the loads of trash that end up in dumps or just on the side of the roads.  Even children were doing this.  They were searching for tiny scraps of anything usable.  Sometimes they found old food to eat.  Other times they find metal or other things to sell.  Yet, sometimes living this way resulted in illness because it is completely unregulated and unprotected.  Most of the people who do this for a living cannot afford healthcare.
"People were living on top of garbage," Adebiyi said.  She was appalled.
As soon as she graduated, Adebiyi moved back to Lagos to start her company.  Wecylers employs 13 cargo bicycles or "wecycles" which are locally designed and manufactured. Her 16 employees collect plastic and aluminum from households.  "Participants earn points for the waste they save and can exchange them for items like food or cell phone minutes," she says.
At present, 15,000 people have recycled 62 tons of waste.  "The community is cleaner now, but we still have a long way to go," Adebiyi said.