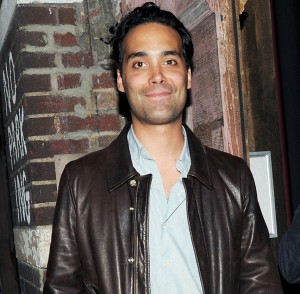 What does it take to be a philanthropist?  It is more than just having the means to give money to charity; it's an ardent desire to help improve the world around you.  There are many people of means who, while they donate occasionally, don't really qualify for the title of philanthropist.
Luckily, there are those around who do make a point to actually try and make the world a better place.  Andres Santo Domingo, a New York record label executive and socialite, is one of them.
In 2008, Santo Domingo married Lauren Santo Domingo (nee Davis), a contributing editor to Vogue magazine.  The two of them have been very active in the community, working together to raise money and put on events for various charities throughout the New York area.
As part of his record business, Kemado Records, Andres Santo Domingo is a supporter of independent music and this interest in art applies to his philanthropy as well.  With his wife, he served on the host committee of an event to benefit the Art Production Fund, a non-profit organization that is dedicated to helping artists make their dreams a reality- especially those that might be difficult to produce.
Co-founded by Yvonne Force Villareal and Doreen Remen, the APF assists with projects that would otherwise never go beyond the drawing board stage, because they involve the collaboration of several disciplines, exceed the size or scale of traditional art installations, or engage the general public in a unique way.
Both Lauren and Andres Santo Domingo were also closely involved in the opening of "Schiaparelli & Prada: Impossible Conversations" exhibit at the Metropolitan Museum of Art in New York.   Produced by the Costume Institute, it explored the striking affinities between Elsa Schiaparelli and Miuccia Prada by featuring over one hundred designs and forty accessories by the two Italian designers, as well as videos of simulated conversations between the two of them.
But Andres Santo Domingo is involved in more than just cultural non-profits.   Both he and his wife served as co-chairs of the gala to benefit DKMS, an organization that empowers people to take action in the fight against blood cancer and is one of the largest bone marrow donor centers in the world.
According to the New York Times, Andres Santo Domingo is also closely involved in Conservation International.  He both gives money and helps to organized fundraisers for the non-profit, which defends natural resources throughout the world.
Andres Santo Domingo grew up in New York and attended St. Bernard's School for Boys, as well as the Hotchkiss School.  He went on to earn his Bachelors in Art in Comparative Literature from Brown University, and he regularly gives generously to the schools that he attended when he was younger.