Thomas Weisel is more often than not the man behind the bank, the transaction, the deal. His long and successful career in the banking industry has had a dramatic effect on its landscape, shaping the industry as we see it today.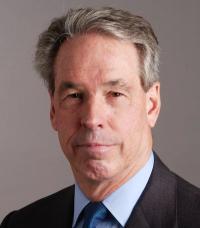 Outside of work, Mr. Weisel is a competitive cyclist and skier who has improved the management of official leagues and professional sports events. Under his guidance, the U.S. Ski Team was revitalized and has gone on to win more Olympic medals than any other country.
Mr. Weisel is the founder of major investment bank Thomas Weisel Partners and former firm Montgomery Securities.
In addition to his contributions to sports and business, Mr. Weisel is also a generous philanthropist. He currently serves on the board of the San Francisco Museum of Modern Art, where he is also the Chairman of the Committee on Trustees. He has given over 200 works of Southwest Native American art to the deYoung Museum of Fine Arts to promote the study and appreciation of Native American works. Several new galleries at SFMOMA, to be opened in 2016, are to be named after Mr. Weisel. An avid art collector himself, Thom Weisel has a wonderful collection of his own.
Thomas Weisel also supports many healthcare causes, including the Center for Inflammatory Bowel Disease and the Colorectal Cancer Prevention Program at the UCSF Medical Center. Mr. Weisel works primarily in support of Dr. Jonathan Terdiman, co-director of the CCPP.
Thomas Weisel is also committed to the importance of education. He and his family have contributed for many years to the California College of the Arts, Stanford University, Harvard University, The Branson School, Dartmouth College, and several local secondary schools.
He currently serves on the Harvard Business School Northern California Advisory Council, and in the past served on the Stanford Endowment Management Board and the Harvard Business School Advisory Board. In the mid nineties, the Weisel family made a generous gift to the Capital Campaign for the School of Arts and Crafts that enabled them to build a San Francisco campus. A hall there is named after them.
Thomas Weisel remains an important investor and business figurehead. He lives with his family in California.