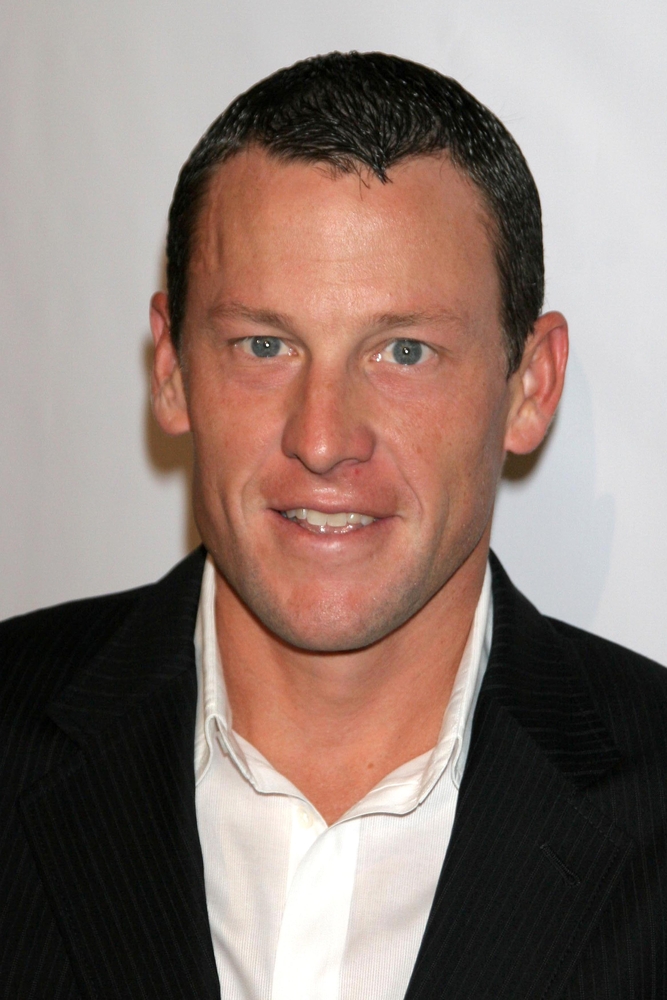 The ripples from Lance Armstrong's fall from grace are continuing on as more and more people seek to distance themselves from the cyclist. On January 17th, Armstrong had an exclusive interview with Oprah in which he answered her questions more openly and honestly than anyone expected. He admitted to doping throughout his career, something that has caused the revocation of all seven of his Tour de France titles and a lifetime ban from competing.
Two months ago, Armstrong distanced himself from Lifestrong, the cancer charity he founded. Most recently, Athletes for Hope has officially dropped the cyclist. Armstrong co-founded the charity six years ago with Andre Agassi and Mia Hamm as a way to encourage professional and Olympic athletes to "learn about and connect with existing charities rather than establishing their own foundations," according to the Wall Street Journal. The charity has since removed Armstrong's photo from their website and at least two "founding athletes" have already left the foundation because of his association with it.
The separation of AFH from Armstrong is said to be a mutual decision between the two. Mr. Agassi remains faithful to the organization despite the anger and sadness he felt at hearing Armstrong's confession. He said, "the connection to Lance's choice in his life is irrelevant to me as it relates to our mission and what Athletes for Hope is doing."
The organization, however, still retains close ties with Livestrong and several people close to Armstrong, including his former lawyer, Mark Levinstein; his agent, Bill Stapleton; and Livestrong's president, Doug Ulman.
In his interview with Oprah earlier this month, Armstrong agreed that he had made mistakes and should be punished, but didn't think he necessarily deserved the "death sentence" of never being able to compete again.