Founded in 1997, nonprofit organization StreetWise Partners works tirelessly to assist disadvantaged, low-income individuals by helping them realize their career potential, and provide them with the skills they need to empower themselves through work. The organization's Board of Directors includes Chairman Anton Levy, a Managing Director at General Atlantic, Vice-Chairman Orlando Ashford of Holland America Line, and more than a dozen other philanthropic-minded individuals that are committed to supporting StreetWise Partners year after year.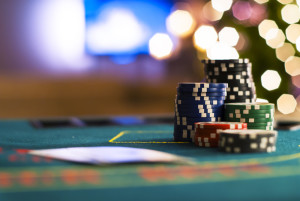 Based in New York City, StreetWise Partners provides mentorship programs, offers professional training facilities to its program participants, and continues to attract volunteers that want to make a difference in NYC and beyond. According to the organization, its primary objective is to "work with low-income individuals to help them overcome employment barriers so that they can break the cycle of poverty, obtain better jobs and achieve economic self-sufficiency." The work that StreetWise Partners does is so important, and has changed the lives of nearly 2,600 job seekers and counting.
StreetWise Partners recently hosted its annual charity poker event, a gathering that attracted some of NYC's biggest philanthropists and other special guests. This year's fundraiser, dubbed "Raising the Ante" raised $275k that will go towards "Career Ventures" and other vital programming.
Brian Korb, a StreetWise Partners Board member and Raising the Ante co-chair commented, "Proceeds from this event will make a huge impact on so many more lives," adding that "StreetWise Partners' Career Ventures Program matches low-income trainees with some of the area's best and brightest business professionals."
"I always embrace the opportunity to help raise money for people less fortunate than myself but rarely do I have the chance to have so much fun doing it," said Emmy award-winning writer J.R. Havlan of the philanthropic event. Havlan also commented that StreetWise Partners is a "compassionate, thoughtful and brilliantly run organization," a sentiment that he and many other fundraiser attendees share.
Other guests at the 2015 poker charity event included John Sabat of Cubist Systematic Strategies, Tony Snow, Jonathan Caruso, as well as special guests NY Knicks Legend John Starks, NY Rangers great Alex Kovalev, and former NY Giants player Thomas Randolph, among others. Learn more about who was in attendance of this year's poker charity event in this press release from StreetWise Partners.