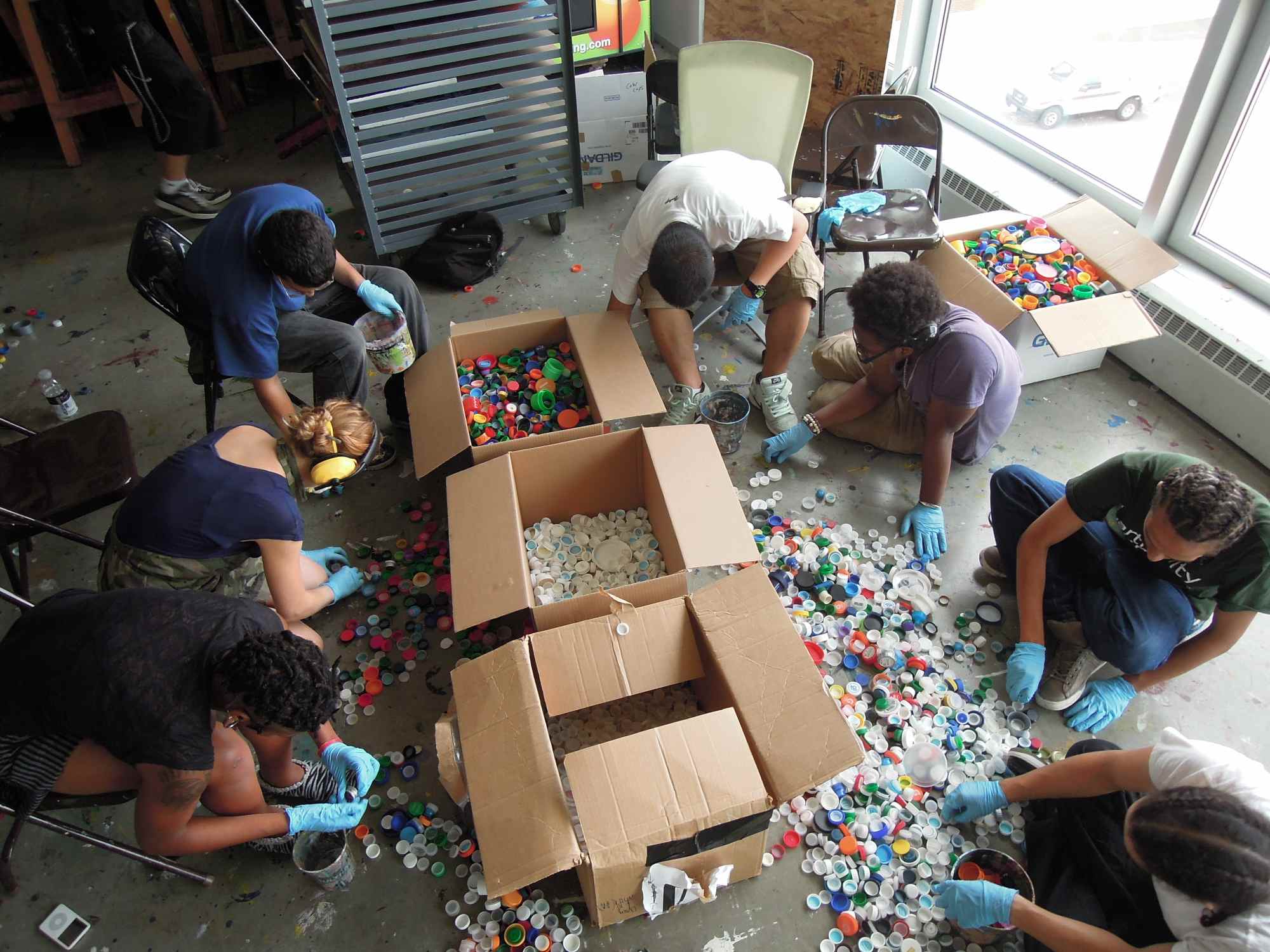 Based out of Boston, Artists for Humanity (AFH) is a non-profit arts and enterprise organization for youth. It was founded in 1991, and its mission is "to bridge economic, racial and social divisions by providing underserved youth with the keys to self-sufficiency through paid employment in the arts." And what started with just five teens has grown to a program that reaches more than 250 youth each year.
Along with the belief that power and opportunities arise from learned skills, AFH seeks to proved urban teens with four things, which can be found on the AFH website:
A safe, meaningful place where they are respected for their contributions and develop mentoring relationships
An opportunity to have a voice through exhibitions, commercial services, and public presentations
The respect and responsibility of paid employment that promotes self-esteem and financial accountability
Access to educational experiences and support that encourage academic achievement
Through Artists for Humanity programs, teens have access to not only a great arts program, but also hands-on experience in arts-related fields such as digital media/video production, graphic design, paintings/mural production, photography, web design, screen-printing, and more.
Through these experiences, they are able to collaborate with peers and mentors, learn valuable business skills, and earn an income all at the same time. In the twenty years since being founded, AFH has reached out to and engaged with thousands of teens in after-school and summer programs, through trainings, and as employees of AFH.
Teens are encouraged to sell their work, which brings in on average $100-$5,000. One work even brought in a total commission of $65,000. The teens themselves keep about half the commission from sales, and the other half of the money goes straight back into the organization to help keep it sustainable for future youth.