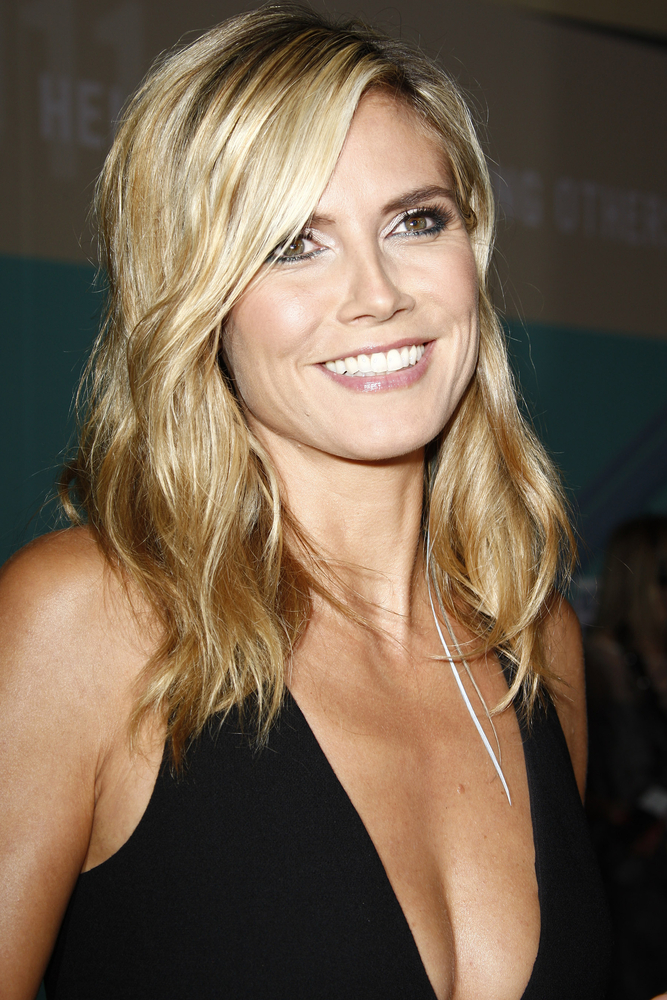 Women's empowerment is a big initiative these days. Women are seeking to break free from the chains society might place on them because of their gender. It's hard to say how much we've moved forward in that light, but one thing is for sure: we're slowly becoming more visible, and more heard.
Heidi Klum, a firm supporter of women's empowerment made a small—but big—gesture recently. A German supermodel, Klum made her way to stardom modeling for Sports Illustrated and Victoria's Secret. Since then, she is perhaps best known for her work on Project Runway—for which she is both the host and a judge.
Supermodels aren't exactly known for being makeup free; it's usually quite the opposite. So seeing Heidi Klum strip down to her own product-free face was refreshing. And the best part is, she did it to support the BBC Children in Need's BearFaced campaign.
The BearFaced campaign is trying to get British women to go without makeup and celebrate their natural beauty on November 9th. Women are asked to request sponsorships from friends, family, and colleagues as a way to raise money for children in need. They can also purchase a pawprint tattoo for their cheek, the proceeds of which will also go toward the charity.
It's nice to see Heidi Klum getting involved here because she is part of an industry that so often does not empower women. By supporting this cause, she sends the message that women are beautiful—with or without makeup—and can make a huge difference in the world.