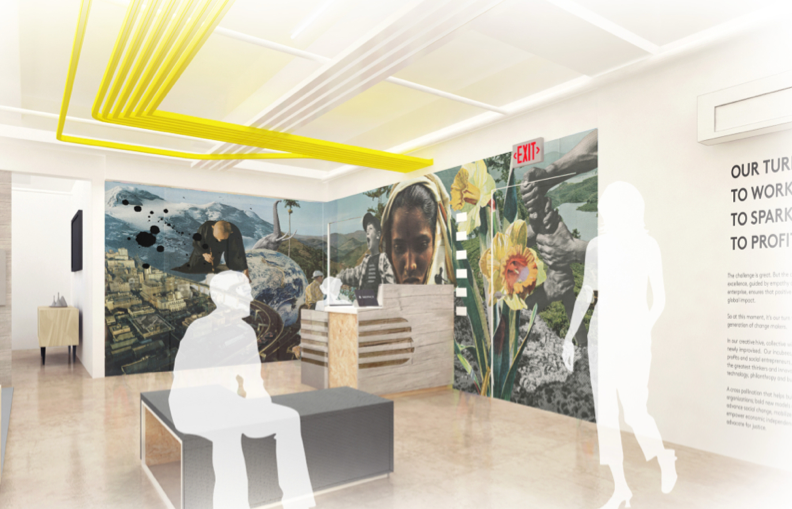 In the last few years, the world of philanthropy has seen a major influx of "incubators" – businesses that operate for the sole purpose of helping other nonprofits or entrepreneurs find success in their fields. These incubators have been in business with for-profit companies for a while, but only more recently have there been incubators designed to support nonprofits specifically. What's more charitable than a company that helps nonprofit, for-charity organizations thrive?
A newly formed nonprofit incubator company is called Beespace, and it's truly carving out a name for itself in the realm of philanthropy. Created by Marissa Sackler in 2013, Beespace's purpose is to provide social entrepreneurs with the mentorship, fundraising support, design assistance, and other resources that they might need to help realize their vision. "Utilizing the tech incubator model, we provide a suite of support services, to attract and support the best and the brightest to launch effective nonprofits, significantly reduce the cost of entry, close the knowledge and learning gap and de-risk investment for early-stage donors," explains Beespace's overview of its agency's offerings.
With Marissa Sackler at the helm, Beespace has already established itself as a significant resource for many entrepreneurs desiring to make a difference in the world. Sackler has a lot of experience working within the realm of philanthropy. She's a founding sponsor and activist for charity: water, and Beespace is currently working with three incredibly promising nonprofits including the Malala Fund, the Adventure Project, and Practice Makes Perfect.
Of what sets Beespace apart Sackler says, "There are nonprofit incubators out there doing good work, but we think we've developed a more comprehensive model that's going to help organizations grow and achieve their potential." Part of this model includes a 3-prong system for cultivating strong nonprofits, not accepting payment from its "incubees," and requiring that the incubees secure at least four months of operational income before they venture out on their own. Sackler is also committed to furthering the efforts of nonprofits that she truly believes in. She explains, "They can be working on any issue, but we want to identify groups with a strong organizational vision and an innovative strategy that have the ability to create real change and that are attempting to solve issues at scale."
Still only in its first year, Beespace is emerging as one of the premier nonprofit incubators in the business. Learn more at www.beespacenyc.org.