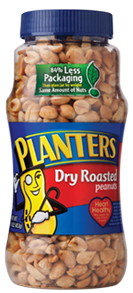 One year ago this month in New York City, Planters, the snack food company, celebrated the opening of the New York City Planters Grove. The New York City grove was just one part of a nationwide project to build community and promote sustainability in 2011.
The snack food company says that, "As farmers, we consider ourselves the original stewards of the environment. Our livelihood depends on the sustainability of our land and our ability to harness and responsibly use all that Mother Nature provides."
In 2011, the company created three separate Planters Groves across the United States: one in New Orleans, one in Washington, D.C., and one in New York City.
Click here to read more about their efforts to promote sustainability.