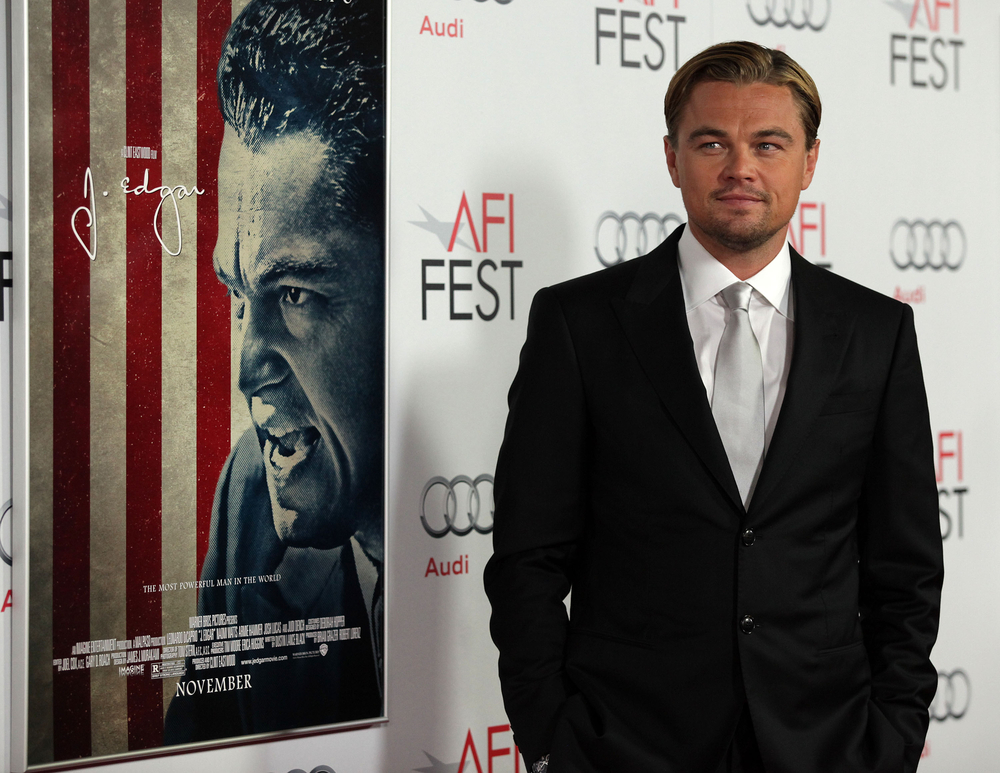 Leonardo DiCaprio is making waves this week for teaming up with Christie's to auction off art for charity. Of course, this isn't the first time art has been donated and auctioned off to benefit philanthropic organizations—but it is the biggest Christie's auction for such a cause yet. DiCaprio and Loic Gouzer of Christie's will auction off 33 artworks on May 13th, including some items from their personal collections. The sale is expected to bring in some $25 million.
A longtime supporter of environmental causes, Leonardo DiCaprio has been praised by environmental groups for his activism. For this auction, he approached several artists and collectors personally, asking them if they would donate works for the auction. One hundred percent of the proceeds will go toward environmental causes.
DiCaprio is putting up at least one of his owned pieces for auction, a photograph by Andreas Gursky called "Ocean V," which is expected to bring in about $500,000, according to the Wall Street Journal. Francois Pinot, who owns Christie's, is also putting up a work for auction. "The Tiger" by Zeng Fanzhi is expected to go for around $1.5 million.
Other works to be auctioned off include Robert Longo's "Untitled (Leo)," Mark Grotjahn's "Untitled (Standard Lotus No. 11, Bird of Paradise, Tiger Mouth Face 44.01), and Richard Prince's "Silhouette Cowboy."
The auction, titled "11th Hour Auction," will benefit the Leonardo DiCaprio Foundation. "My Foundation has worked on environmental issues since 1998, and despite the great efforts by organizations all over the world, our planet is in trouble," DiCaprio said in a statement.
"The modern world is placing enormous pressure on the very natural systems that sustain us; we are destroying our forests, polluting the air and water, overfishing our oceans and facing overwhelming extinction rates of plants and animals."