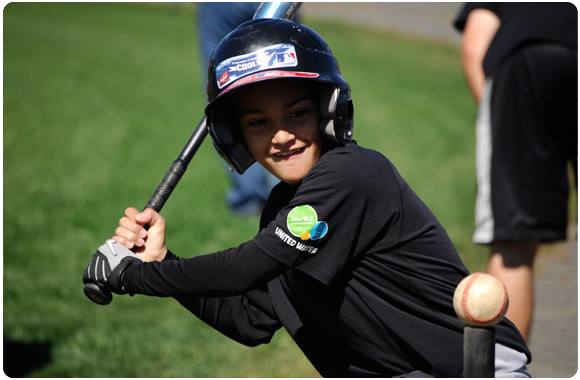 Who can forget the devastating images of Hurricane Sandy?  Homes and businesses were torn apart and the emotional toll was even higher than monetary value.   It can be difficult to rebuild and get a fresh start with damages in the millions.
However, United Water and its financial partner Kohlberg Kravis Roberts (KKR) recently donated $50,000 to Bayonne Little League to help restore facilities that were damaged during the storm. The money was presented at Little League Family Day which was sponsored by both companies at the Little League complex.
Part of the reason they chose to donate to this particular cause was that it was for the kids.  They wanted to give the children hope for their team.  The playing fields, office, concession stand and bathrooms were all inundated and damaged by tidal waters during the storm.
United Water often provides assistance to community organizations that are in need.  According to Chris Riat, senior director of NJ contract operations for United Water, "We chose the Bayonne Little League because of the outstanding impact it has had on the city's youth over the years and the countless hours spent by the volunteers who run the organization. We are proud to be of assistance."
"With United Water and KKR's assistance, we are able to restore the Little League facilities and continue to provide an enriching experience for the children in Bayonne," said Joe Spengler, commissioner of the Bayonne Little League. "We are grateful for their contribution and support."
KKR is a global investment firm that works with companies and investment partners around the world "to deliver flexible capital solutions." Henry Kravis is the co-founder and co-CEO of KKR.  According to the website, KKR is "a global investor with a long-term horizon.  KKR makes…decisions that can have an enormous impact: millions of individuals depend upon [us for]…quality of life."