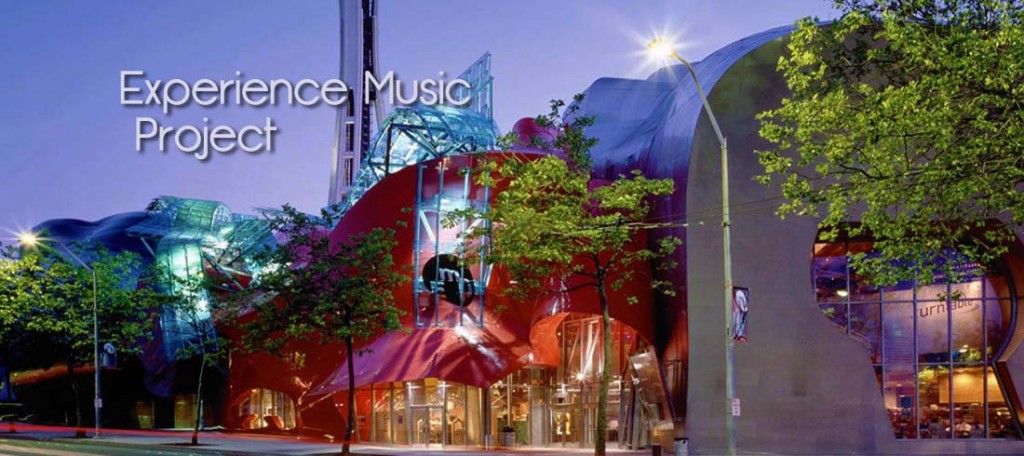 Seattle-based philanthropist Paul Allen has released a rock album of original songs, complete with collaborations from rock legends.  The album, "Everywhere at Once" by Paul Allen and the Underthinkers, was released in early August and will benefit the Experience Music Project, the rock and roll museum that Allen founded.  Collaborations include Seattle rock band Heart, The Eagle's Joe Walsh and the lead from The Pretenders.  Paul Allen wrote or co-wrote all thirteen tracks and plays lead guitar as well as some vocals.  The sixty year old Microsoft Co-founder continues to prove himself a renaissance man.
Along with the album available for purchase on iTunes and Amazon, the album's website also features several free songs to listen to.  The music style is described as blues-rock with influences of gospel, R&B and funk.  Paul Allen often cites Jimi Hendrix as a profound influence in his life, and says recording music is part of his homage to the guitar legend.  The Experience Music Project has an entire exhibit devoted to Jimi Hendrix as well.  You can purchase the album for about ten dollars online.  Allen called the experience of putting the album together "fun and rewarding" and said that his team composed over seventy songs in the last two years.
The Experience Music Project is one of the most iconic landmarks in Seattle and is devoted to the history of rock music.  The museum celebrates the radicalism of rock and roll and encourages visitors to question norms and push for innovation.  The attached Sci-Fi museum is a geek's dream and houses a diverse collection of sci-fi and pop culture memorabilia.  The museum sponsors several workshops, camps and educational events as well as hosts concerts and contests for artists and writers.