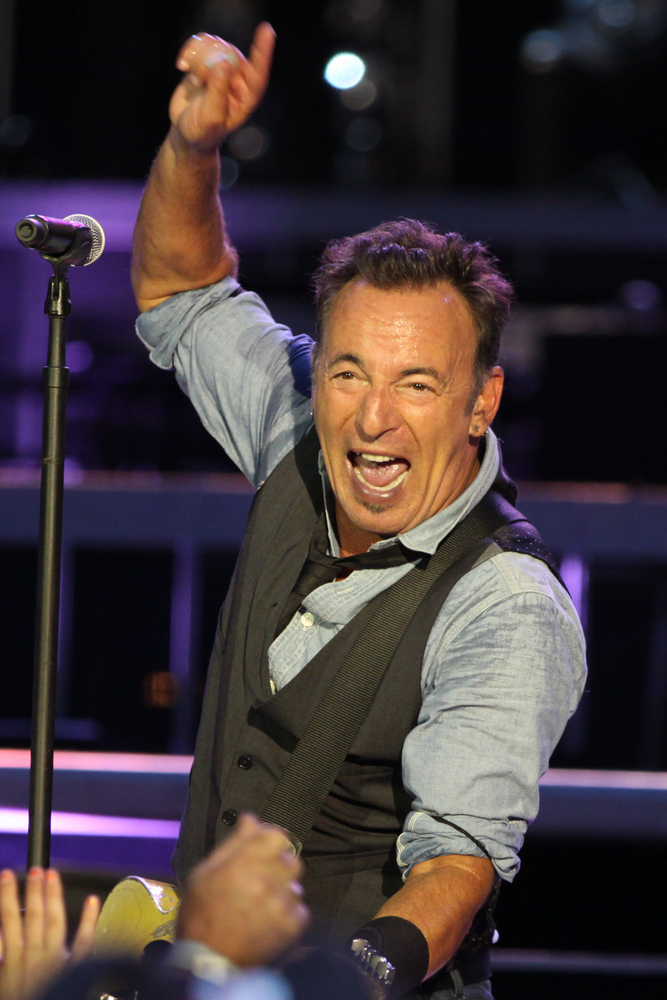 "Tramps like us, baby we were born to run!"  In case you were born after 1980, that's a lyric from Bruce Springsteen's "Born to Run," an anthem for a generation.  However, Bruce, who has 20 Grammy awards, has been doing more than writing songs and singing over the years.  He has put his personal stamp on many charity groups.
Springsteen has performed to support causes such as Vietnam veterans, Amnesty International and against nuclear energy.  He played to support the revitalization of Asbury Park.
At a recent event, Springsteen auctioned off his guitar and the shirt right off his back.  The organization, Stand Up for Heroes, raised $160,000 to help injured veterans.  Jon Stewart, Ricky Gervais and some other famous celebrities performed at the Bob Woodruff Foundation's event.  All together, the charity raised $400,000.
Springsteen will be honored with an award, the 2013 MusiCares person of the year, in recognition for his creative and philanthropic contributions by the Recording Academy who puts on the Grammy Awards.  The award will be presented at a fundraising dinner in Los Angeles next February.  The Academy is calling him a "renaissance artist of our time, a national treasure, and an exemplary humanitarian."
Recording artists who have been previously honored by the academy include Barbra Streisand, Quincy Jones, Stevie wonder, Aretha Franklin and Paul McCartney.  So, we can see Springsteen is certainly in good company.
"We invest in national and community-based programs that connect our troops to the help they need — from individual needs like physical accommodations, medical care and counseling, to larger social issues like substance abuse and homelessness," the organization states on its website.