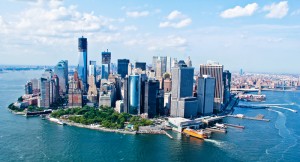 Partnership for New York City is an organization that works to advance the local economy by connecting like-minded leaders in business. NYC is known for being one of the most prolific hubs for world commerce, finance, and innovation, and it's the group's duty to maintain this reputation.
The goal of the organization is to help create jobs, improve economically troubled communities, and to help start new businesses. The Partnership for New York City is a "nonprofit membership organization comprised of a select group of two hundred CEOs" from the city's most notable corporate, investment, and entrepreneurial firms.
Notable Partners from the Board of Directors include Lazard CEO and Chairman Kenneth Jacobs, Lisa S. Sanford of IBM Corporation, Henry Kravis, CEO of Kohlberg, Kravis, Roberts &Co., Sherilyn McCoy, CEO of Avon Products Inc., and Founding Chairman David Rockefeller.
To read more about The Partnership for New York City and Lazard's CEO, Kenneth Jacobs, check out our profiles!