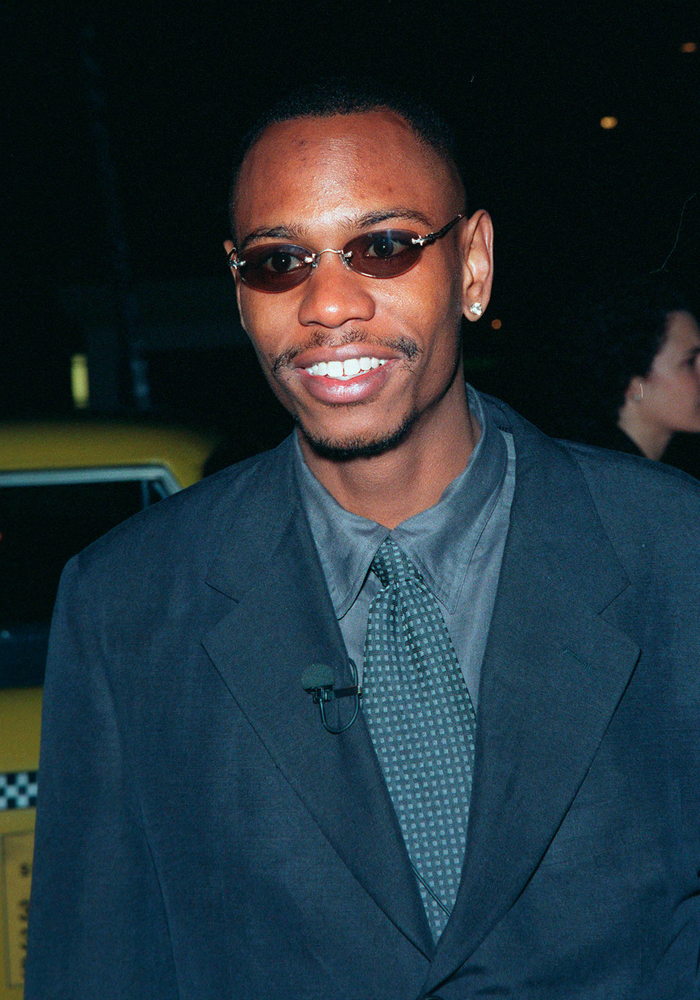 Dave Chappelle is best known as a comedian, but as it turns out, he's a philanthropist, too. Last week, Chappelle participated in an event that raised money for the Timberwolves' Fast Break Foundation, which provides support and hands-on programs for Minnesota youth.
Supportive fans purchased tickets to get a chance to shoot hoops with Chappelle, and afterwards everyone who participated was served pancakes by the famous comedian and others.
"I'd want to take credit for this charity event, but all I did was lend my participation," Chappelle said humbly. "There are a lot of people who worked real hard to make this thing happen and the people that came were the onew who were driving it, and I heard they raised over $30,000."
Though the actor, comedian, and producer is humble about his participation, Minnesotans wanted to honor him for his help; he was given a celebrity star on the wall of First Avenue in Minneapolis.
"I looked up and I saw that star that said Dave Chappelle. It was like getting the key to the city. It was something else. That was really cool man," he said. "I don't have no star on the Hollywood Walk of Fame or none of that, but I got that one in Minneapolis at First Avenue and that is all right with me, that's plenty."
Dave Chappelle's hugely popular standup show, Chappelle's Show, ran for two seasons beginning in 2003. However, Chappelle abruptly left the show in 2005 after saying he was unhappy with the direction the show was taking and the effect it was having on his life.
He took a hiatus in South Africa, later saying, "Coming here I don't have the distractions of fame. It quiets the ego down. I'm interested in the kind of person I've got to become. I want to be well rounded and the industry is a place of extremes. I want to be well balanced. I've got to check my intentions, man."
Chappelle now lives in Ohio with his wife and children on a 65-acre farm, where he says "you don't need $50 million to live around these parts, just a nice smile and a kind way about you."