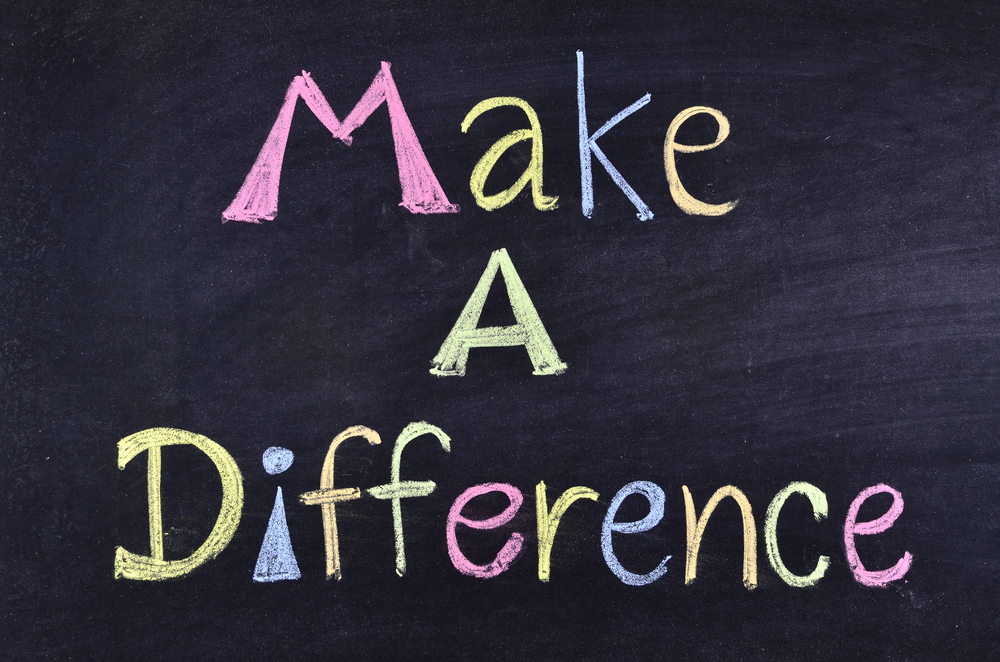 Life is busy. And while many people want to make a difference in the world, it can sometimes feel like there's just not enough time to do so. Changing the world is a big charge, so it's understandable that it would take a lot of time and effort. Luckily, though, there are a lot of human beings on the earth—and if each of us did just a few small things every day, the world would change pretty fast.
What can you do to change the world? Try starting with these 4 simple ideas:
Spread the word. Share educational videos or nonprofit campaigns on your social media channels. You don't need to spam your entire feed, but spreading word regularly about worthy initiatives, programs, and nonprofits will help those groups gain more visibility and, ultimately, see more success.
Shop local. Support your local community by purchasing groceries and other items at local stores rather than corporate chains. That way, you'll be supporting families and individuals living right in your neighborhood.
Invest in others with a micro loan. Help aspiring entrepreneurs in 3rd world countries become successful small business owners. Kiva is one company that accepts $25 micro loan donations and distributes them to people all around the world, helping them to create a sustainable way of life.
Set up a recurring donation plan. Get in touch with a nonprofit of your choice, such as the American Red Cross, and set up a recurring donation plan. The Red Cross has programs like this set up so that when natural disasters such as Typhoon Haiyan strike, they can act immediately without having to wait for donations to come in.