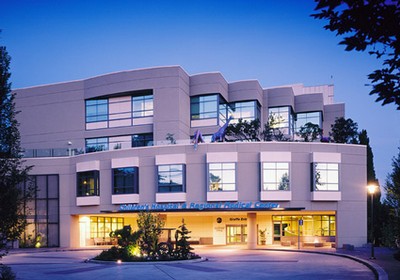 It means a lot to give back, especially when it comes to helping children in need.  Recently Jack MacDonald gave the largest gift Seattle Children's Research Institute has ever received in its 106 years.  He donated $75.04 million through a charitable trust to fund pediatric research.
Not only is it the biggest gift the hospital has received, but it's also the largest known donation to a U.S. children's hospital for pediatric research.  Jack wanted to reach out to organizations that meant something to him.  Other groups that received a portion of his $187.6 million trust were the University of Washington School of Law and the Salvation Army.
Every year the organizations will benefit from income earned by the trust.  Children's will get 40 percent of the annual income.  That means about $3.75 in the first year.  The money will be spent at Seattle Children's Research Institute.
The hope for all involved is that Seattle Children's will come up with better ways to treat or even cure childhood diseases all around the world.
According to his friend Lorraine del Prado, "Jack was a very kind man. One thing that was very special about him was the constant smile on his face.  Perhaps it reflected how content he was in his life, with the simplicity of his needs, and how much he enjoyed being a caretaker of his family's assets that would later be used to bring good to the world by helping those in need."