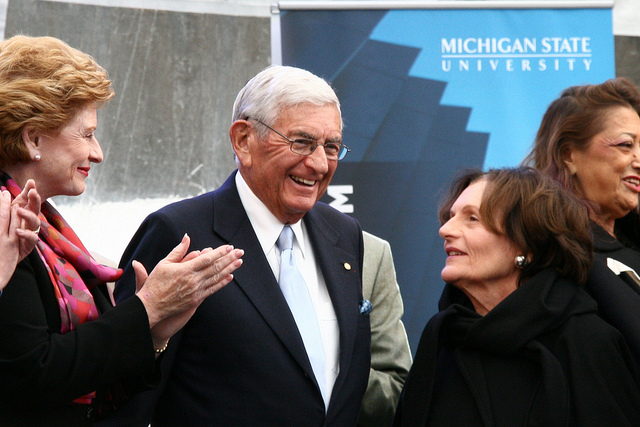 Eli and Edythe Broad are lovers of art and culture, and are dedicated to social responsibility and to helping others in need. The husband and wife duo are lifelong philanthropists, with a net worth in the billions. By 2012, the Broads had given $3.5 billion to charities that benefit education, the arts, science, and the general public, and their multiple foundations are leaders in humanitarian work and monetary giving.
After spending many years engaged in entrepreneurial work with Fortune 500 companies, Eli Broad decided to retire from that line of work and focus all of his time and energy on philanthropy. His wife of 57 years, Edythe, couldn't have been happier, and together, the couple has made a significant mark on various industries by giving back and proactively working to improve education, as well as the arts and sciences.
Because their desire to impact multiple civic arenas is so great, the Broads created not one, but four foundations that each focus on specific areas of humanitarianism. According to their overarching mission statement for the foundations, the goals the Broads have in mind include: "transforming K-12 urban public education through better governance, management, labor relations, and competition; making significant contributions to advance major scientific and medical research; fostering public appreciation of contemporary art by increasing access for audiences worldwide; leading and contributing to major civic projects in Los Angeles."
Apart from the Eli and Edythe Broad Foundation and the Broad Art Foundation, which have assets of $2.1 billion, Eli and Edythe also created sub-foundations that focus on science, education, and civic issues specifically. With a focus on the ways in which entrepreneurship can impact these areas, the Broads' efforts have been particularly instrumental in advancing the arts and L.A.-based civic projects
One of the greatest recent achievements of the Broad Art Foundation is its creation of The Broad Art Museum, a new contemporary art museum built by Eli and Edythe on Grand Avenue in downtown Los Angeles. The museum is set to open in late 2014, and will be home to nearly 2,000 works of art from the Broads' personal collections and their art foundation. This museum is an extension of the original vision the couple had of creating a massive lending library of contemporary artworks, and is a physical symbol of the tremendous work they have done to advance the arts in America.
From science and medical research funding, to education grants and arts-based philanthropy, there are few industries that have remained untouched by the Broads' immense generosity. For more information on these lifelong philanthropists, visit The Broad Foundations online.