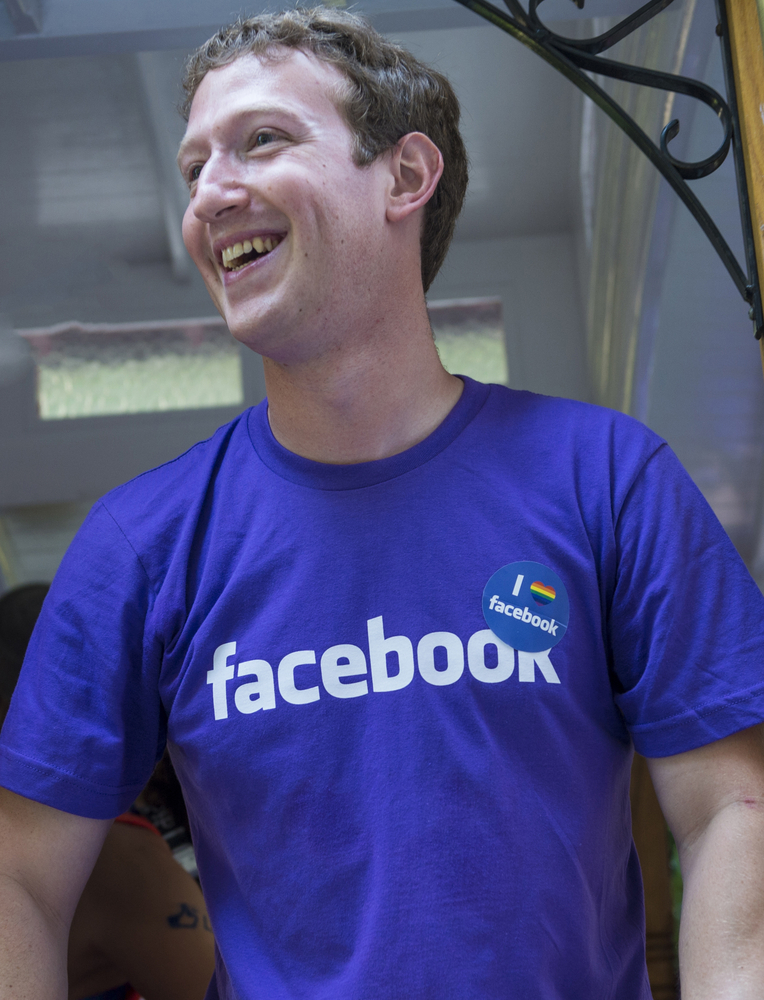 Whatever your opinion might be of Mark Zuckerberg after the release of the Hollywoodized story of Facebook's birth, there can be no question that he's put a lot of his wealth into good causes. The founder of the world's largest social media website and his wife donated 18 million shares of Facebook to charity both 2012 and 2013. In 2012, the shares were worth about $500 million; today they are worth about $992 million.
These donations are perhaps unsurprising, considering that Zuckerberg is a member of the prestigious "Giving Pledge" started by billionaires Warren Buffett and Melinda and Bill Gates in 2010. The pledge asks the world's billionaires to promise to give away half their wealth or more to charity during their lifetimes or upon their deaths. The pledge has garnered many reputable names, including Richard Branson, Sara Blakely, and Michael Bloomberg. Gates himself plans on giving away a total of about $60 billion.
Zuckerberg isn't the only billionaire pledging more money to charity these days, either; fourteen other Americans donated gifts of at least $100 million or more in 2013. The year before, eleven total donations of that scale were made.
Last year, Zuckerberg and his wife, Priscilla Chan, were second on the list of largest single charitable gifts. This year, they became the first billionaires under the age of 30 to land the top spot. Here's the full list of the top ten donations made in 2013, provided by the Chronicle of Philanthropy:
Mark Zuckerberg and Priscilla Chan – $992.2 million – Silicon Valley Community Foundation
Phil and Penelope Knight – $500 million (pledge) – Oregon Health & Science University Foundation
Michael Bloomberg – $350 million (pledge) – The Johns Hopkins University
Charles Johnson – $250 million (pledge) – Yale University
Stephen Ross – $200 million (pledge) – University of Michigan
Muriel Block – $160 million (bequest) – Albert Einstein College of Medicine of Yeshiva University
John Arrillaga – $151 million – Stanford University
Irwin and Joan Jacobs – $133 million – The Jacobs Technicon-Cornell Innovation Institute at Cornell NYC Tech
Charles Munger – $100 million (pledge) – University of Michigan
David Koch – $100 million (pledge) – New York Presbyterian Hospital