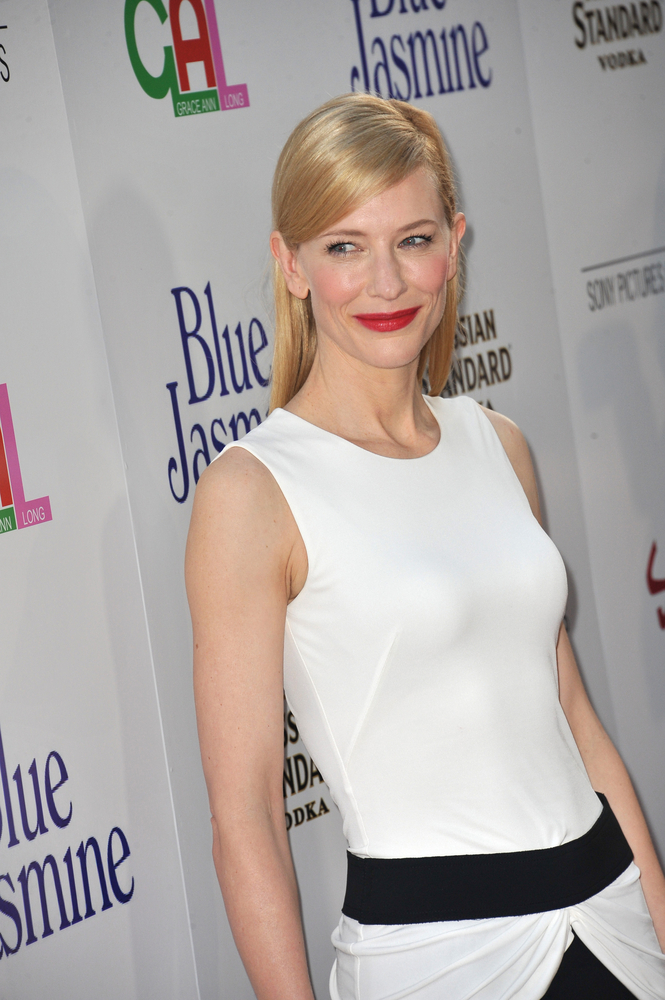 Academy award-winning Australian actress Cate Blanchett is one of the biggest cultural icons of our time, and one of the most humanitarian-minded. Her career has consisted of playing compelling, remarkable characters that have reached countless audiences worldwide. In addition to being a cultural leader on the silver screen, the acclaimed actress has spent many years as a humanitarian leader behind the scenes, supporting causes that benefit youth, women, human rights, the arts, and more.
In 2007, Blanchett helped launch the "Who On Earth Cares Campaign" in cooperation with the Australian Conservation Foundation, an initiative to improve the environmental quality of life for people in Australia. In 2011, she partnered with the Clear For Life initiative to bring clean drinking water and more sustainable practices to underserved parts of Asia. She has supported charities such as 10×10, Kids Help Line, and SolarAid, and has always been a vocal advocate for women's and human rights.
Blanchett was one of the narrators in the film Girl Rising, a documentary and coinciding initiative to provide girls worldwide with access to education. She has long been an advocate for gender equality in the arts. Earlier this month, as the world watched her accept the Academy Award for "Best Actress in a Leading Role" for her performance in Blue Jasmine, Blanchett took the opportunity to address the gender gap in media and film as she gave her acceptance speech.
During the speech she said, "[Thank you] for so bravely and intelligently distributing the film and to the audiences who went to see it and perhaps those of us in the industry who are still foolishly clinging to the idea that female films with women at the center are niche experiences. They are not. Audiences want to see them and, in fact, they earn money," of the history of sexism that has prevented women from earning the same kind of acclaim as their male counterparts in Hollywood. She also remarked, "The world is round, people," to which her peers and female artists worldwide cheered.
A major supporter of the arts and cultural philanthropy, of human rights and the environment, Cate Blanchett is not only an award-winning actress, but a model humanitarian.