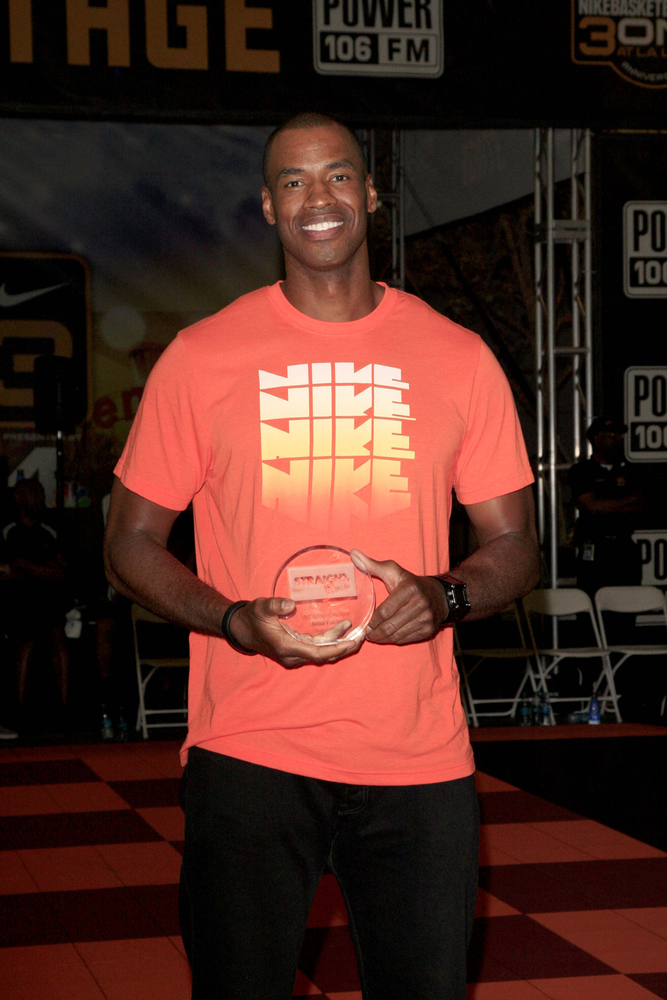 Since signing with the Nets on earlier this year on February 23 and being added to the roster, Jason Collins' jersey has been the top-seller at NBAStore.com, the league said.
The NBA announced last Friday that it will donate all proceeds- an amount in excess of $100,000- from the sale of Jason Collins' Brooklyn Nets jerseys to the Gay, Lesbian & Straight Education Network (GLSEN) and the Matthew Shepard Foundation. The league also plans to auction off Collins' autographed, game-worn jerseys to help raise money for the same causes.
Collins wears No. 98 to honor the memory of Shepard, a college student who was killed in an anti-gay hate crime in 1998. Collins met with Shepard's parents following Thursday's game at Denver.
"I'm thrilled to work with the league to support two fantastic organizations, both of which work tirelessly to ensure LGBT youth get the resources and assistance they need to be successful in life," Collins said in a statement.
Collins is supposed to sign his second 10-day contract with the Nets this Wednesday. Teams can only sign players to two 10-day deals in the same season, so the Nets will have to either sign Collins for the rest of the season or part ways with him.
The 35-year-old has played 34 minutes in four games with the Nets, totaling four points, four rebounds, three steals and 10 fouls.