There are several different nonprofit organizations out there, some big and some small. Altruist is a new organization that has a fresh and innovative approach to giving. The website explains that if you donated just $1 per month, we could raise over $38 million for non-profits every year. We had a chance to interview Jared Janes, founder of Altruist, and learn a little more about the organization:
1. How long has Altruist been around? What have been some of its greatest accomplishments during that time?
We actually just launched in October of 2013 so we are brand new. However in that time we have received just under 200 donations, featured 6 highly-rated non-profits, along with socially driven sponsors who make it possible for 100% of our donations to go directly to the non-profits
2. What differentiates Altruist from other similar organizations? Who benefits the most from the work your organization does?
There are a couple things that really set us apart from other forms of giving. First off, we feature a new non-profit each month so our donors know that their contributions are helping a wide variety of people in need. Secondly, we only ask for $1 donations. We believe it is easier than ever to create massive change from large, inclusive groups – gone are the days when philanthropy was left to the wealthy. Lastly, we prioritize our community above all, and shape Altruist based on the feedback we receive.
3. What sorts of results have you seen from projects Altruist has completed so far? How have its programs or services evolved over time?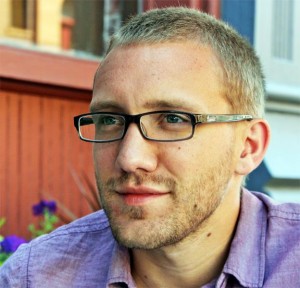 We have raised funds for non-profits in a variety of sectors – International Relief, Human Services, Health and Early Childhood Education, and given exposure to our sponsors that incorporate philanthropy in their core business models. We like to think of Altruist as a win/win/win situation. Our non-profits get donations and exposure, our sponsors get to put their marketing efforts towards a cause and our donors know they are creating good in a smart effective approach .
As for our evolution, when Altruist was first launched there wasn't a membership option, but based on the feedback we received from our donors we recently launched the ability to become a member – our members subscribe via PayPal to automatically donate 1$ to each months featured non-profit , and in return they get deals from our generous sponsors.
4. What inspired you to create Altruist?
I've always personally felt challenged when it came to intelligently and effectively giving, and I wanted to make it easy and effective for anyone to do. Secondly, I've always been passionate about working with technology and design, but never felt the companies I worked for had any purpose besides profit – a sense of purpose is essential for me.
5. What are Altruist's goals over the next five or ten years, and how does it plan on achieving those goals? What challenges do you expect to come up against?
Altruist has one goal, and that is to create the most good possible. Every day we are evolving based on our experiences with our supporters. I can't say exactly what it will look like in 5 years, but I can tell you that it will be shaped by our community.
6. How much money has Altruist raised and contributed to projects in its lifetime? What is the main source of income (e.g. donations vs. grants, etc.)?
At this exact moment we have had 183 $1 donations, but I'm sure by the time this is posted that number will be out-dated. Our community is growing every day and with the recent launch of the Altruist membership we are starting to see some more rapid growth.
7. How do you pick the charities the donations are given to? Which charity has been your favorite to help support?
So far we have only featured 4-Star Charity Navigator rated non-profits. When looking for new organizations we look for non-profits that have a innovative, measurable approach and appeal to a diverse set of donors. We believe that everyone should be included in making a difference, regardless of their age, income, location or religious affiliation.
8. What can readers do to help out your organization?
If people like what we are doing the easiest way to support us is to follow our social media accounts, and become a member. For those who want to take a leadership role in the community I host a weekly private hangout and work closely with a group of volunteers to help grow our community. These volunteers help out in the best way they can, whether it's organizing local volunteer events or contributing to our social media. Our volunteers currently help run the Altruist Instagram, Tumblr and Facebook page and are taking on new challenges every week. If anyone is interested email me directly – jared@joinAltruist.com
9. Do you have any anecdotes, quotes, upcoming events, etc. that you'd like us to share within the profile?
Small acts, done together, change the world.
To learn more about altruist, you can check out their website or Facebook page.