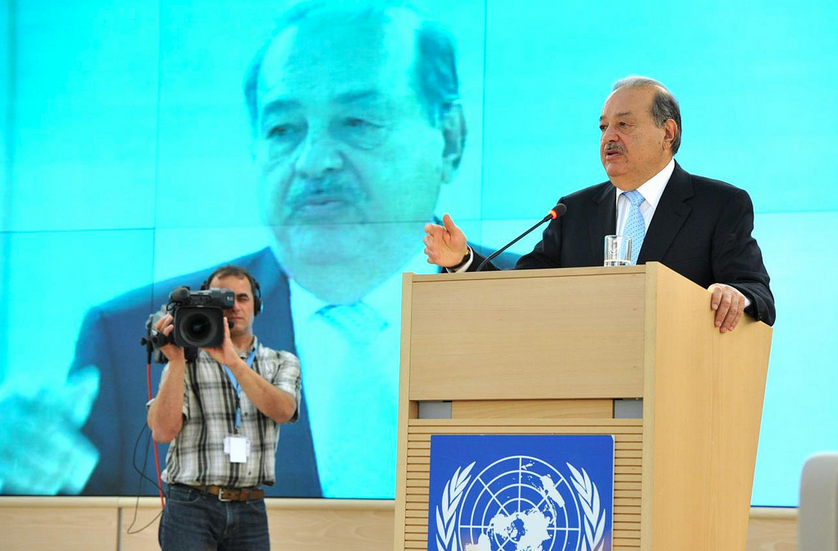 "One should not seek exposure or applause for the things one does, but simply to do them well for one's own sense of accomplishment." – Carlos Slim Helú
Carlos Slim Helú, better known as simply Carlos Slim, is one of the single greatest philanthropists in the world, both for his lifetime monetary giving, and for the philosophies that guide his humanitarian practices. Never one to seek applause, Slim has spent his career quietly yet fervently climbing the ranks as an investor, business magnate, and philanthropist. By 2011, Slim had made it on Forbes'  list of The World's Biggest Givers for his $4 billion in donations, a seemingly meager sum for the man who was at one time ranked the wealthiest in the world.
The Carlos Slim Foundation was formed in 1986 as a platform dedicated to Slim's philanthropic giving. The foundation's mission is to "establish a range of non-lucrative projects in education, health, justice and personal and community development by contributing human and financial resources to equip Mexican society with the necessary tools to succeed professionally and socially," according to the website. The foundation seeks to promote scholarship and education, sports, cultural and artistic endeavors, provide aid to hospitals, orphanages, disadvantaged peoples, and much more. The Carlos Slim Foundation has an endowment of 3.5 billion U.S. dollars, and impacts countless individuals and organizations.
Slim is generous with his fortune, but definitely believes that philanthropy should be based on more than merely donating funds to worthy causes. For Slim, issues like poverty and hunger can be solved by creating jobs, fostering education and sustainable living practices, and by implementing social change in ways that are more enduring than simply writing a check. "He says the responsibility of the wealthy businessman is to keep building their wealth and thereby fight poverty though means that will promote independence rather than dependence," we wrote in a previous article about whether philanthropy can save the world.
Former U.S. president Bill Clinton once explained, "Carlos Slim is one of the world's most important philanthropists and most people have never heard about his humanitarian activities," citing Slim's stock in hundreds of companies, his personal support of furthering education for young people, and his excellent use of personal resources. Indeed, Slim is a model of both generous monetary philanthropy and a lifetime commitment to humanitarian work. He will undoubtedly be one of the most widely recognized philanthropists in history.