Whether it's treating the person behind her in line to a cup of coffee, or helping a neighbor in need without even being asked, Boston area resident Cathy O'Grady finds genuine happiness in good deeds and random acts of kindness. "For as long as she can remember, Cathy O'Grady has enjoyed bringing a smile to the faces of total strangers," explains Huffington Post contributor Alena Hall, of the way that O'Grady is committed to inspiring positivity in her surroundings. Raised by a mother who always extended a helping hand to others, O'Grady has learned that the simplest kind gestures can make the world a better place. When her mother died from breast cancer 15 years ago, O'Grady knew that performing random acts of kindness would be the truest way to honor her mother's legacy, and has been making kind gestures around her community ever since.
Today, Cathy O'Grady has found the perfect platform to promote kindness and humanitarianism, in a way that helps her remember her mother and impacts others. "Cathy's Creations" is a start-up online jewelry company that is committed to raising awareness about life-threatening illnesses and donates funds to cancer research and other health-based and charitable causes. Started by O'Grady as a way to simply make women smile, the organization has prompted other charitable efforts as well, and has expanded to serve even more people in her community.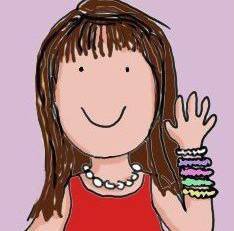 This past Thanksgiving, O'Grady used profits from her jewelry business to help families in the Boston area afford a holiday meal. The success of that project inspired her to do more; O'Grady created a "25 Days of Giving for Christmas" charity initiative, as well as her "318 random acts of kindness," a grassroots effort to promote kind deeds and goodness in the streets of Boston. The latter initiative was inspired by the loss of a friend's husband, who lived with a rare form of cancer for 318 days before passing away at only 29 years old. O'Grady helped that same friend raise $1,000 for a final family vacation before losing her husband, and put together 250 "nurse survival kits" to thank the hospital staff that made his last days comfortable.
No one asks O'Grady to buy them a cup of coffee, or to leave blankets and hats on park benches for the homeless, or to donate nearly all of her jewelry business profits to charity; she simply does it because being a kind person is important to her. We could all learn a thing or two about living in such a selfless way; can you imagine what your community would look like if everyone committed random acts of kindness on a daily basis?
Learn more about O'Grady's philanthropic work and philosophies about kindness by visiting her blog.