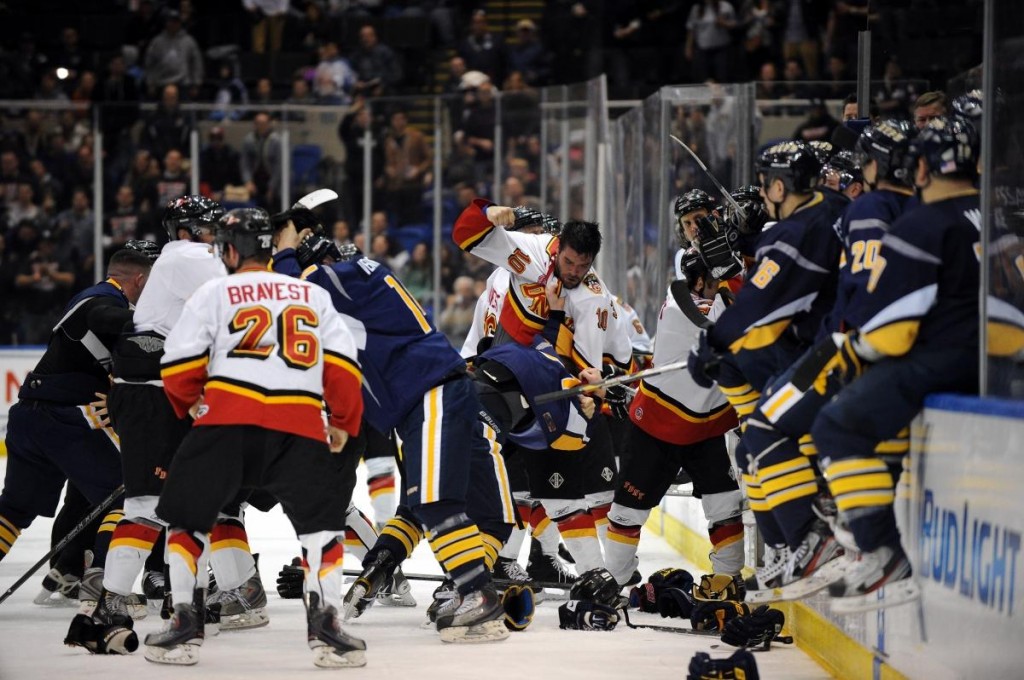 The intense rivalry between firefighters and policemen was clear in a charity hockey game Sunday where the two ended up fighting in an all out brawl. Every year, the New York Police Department and the Fire Department of New York get together for a friendly ice hockey game, all in the name of charity. The two teams were tied at 3-3 when the fight broke out during the 41st annual match at Nassau Coliseum in New York. Later on the Police Department won the match at 8-5, ending the five-game winning streak by the Fire Department.
Players from both sides cleared the bench to join the brawl, which left the ice littered with hockey sticks and gloves. The only two players who didn't appear to be involved were the goalkeepers. The pair stood together in the middle of the rink watching the chaos going on around them.
The fans' videos went viral across Instagram and Twitter, showing players pummeling each other while referees struggled, then gave up on, trying to separate them. In response to an email requesting comment, Frank Heal Jr., the secretary of the Fire Department team, said: "You should have been there."
Tensions between the two departments are especially high in New York City, where episodes of turf wars have seen policemen and firefighters throwing punches in the street for control over an emergency scene.