This past weekend, the fourth annual City Year L.A. Spring Break: Destination Education was held at Sony Pictures Studios in Los Angeles. The commissary lawn was transformed into an outdoor party space where celebrities, including Aaron Paul, Julie Bowen, Jason Bateman and Usher, celebrated the importance of education. The event was held to benefit Americorps members who tutor and mentor at-risk students in schools throughout Los Angeles. The event raised nearly $1.5 million.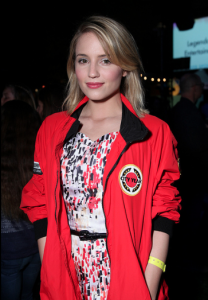 "This party is to raise money, but it's also to celebrate what they do and make them feel that we're supporting them the way that they support the kids in school," said DreamWorks co-chairman and CEO Stacey Snider. At the event, partygoers were invited to shoot basketball hoops, try their hosting skills on the E! News camera and get their hair and makeup done at booths provided by the event sponsors, including JCPenney, J Brand and Microsoft.
Actress Octavia Spencer, who regularly attends the bash stated, "Every child that can walk across that stage and get their graduation certificate keeps me coming back." "That's what is so important about City Year. You look around and you see these young ambassadors, they're all people who were on the verge of not making graduation but they did."
To learn more about the organization, check out www.cityyear.org.