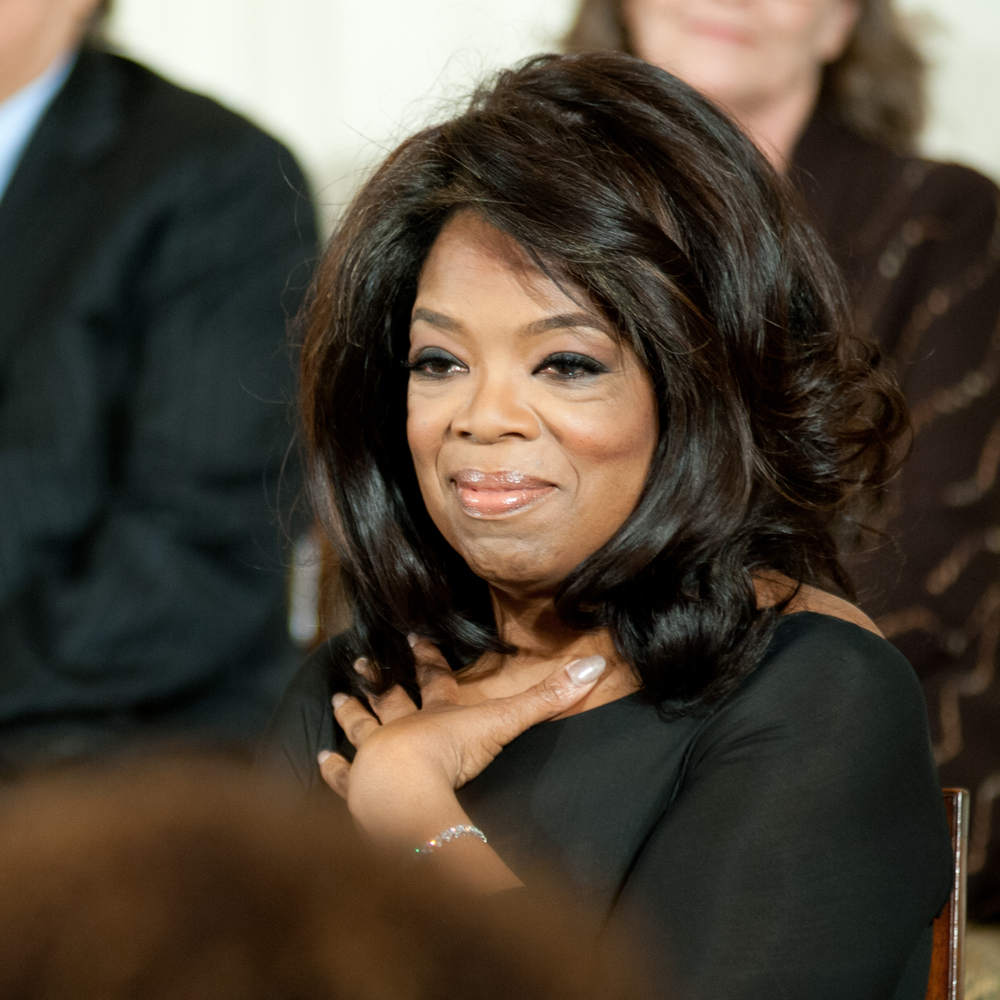 Oprah Winfrey is a woman of many, many talents. From publishing to media, to being a serious philanthropic heavyweight, there isn't much that she hasn't conquered. Now, she's adding one more notch to her entrepreneurial belt. According to Forbes, "Just when you thought Brand Oprah couldn't extend into any new categories, the media queen can now be found in a Starbucks near you," of the way that the philanthropic icon is finding new ways to branch out. The article continues, "At the coffee giant's annual meeting on Wednesday [March 13th], Winfrey took to the stage with her friend Howard Schultz, CEO of the java chain, to announce a new partnership: the Teavana Oprah Chai Tea."
A partnership between Teavana, Starbucks, and Oprah? This essentially embodies the philanthropic trifecta. Not only will Teavana Oprah Chai Tea demonstrate a strong cooperative effort between the colossal coffee company and a more up-and-coming tea brand, with Oprah at the helm,
it is also going to be a charitable initiative of massive proportions. Both Teavana and Starbucks have made huge efforts to give back; Teavana has partnered with organizations such as care.org to empower women and girls, and Starbucks and the Schultz Foundation have been instrumental in supporting education and youth-based charities. Oprah's philanthropic efforts speak for themselves; her reach is global, and she is beloved for how many lives she has touched around the world.
At the Starbucks annual meeting Oprah explained, "Savory and spicy chai, with its deep flavor, has long been a favorite of mine. When Howard Schultz offered to have me come into the Starbucks tasting room and create my very own tea blend, I thought that sounded like such a unique opportunity and fun to the tenth power," of how excited she was about the collaboration. An avid tea lover, Oprah hopes to share her support of both Starbucks and Teavana, as well as benefit others in the process. Reportedly, sales of the special Oprah Chai Tea will go towards philanthropic ventures focused on education, including Oprah's South African boarding school for girls.
You can find Oprah's special chai blend at both Starbucks and Teavana starting April 29th.