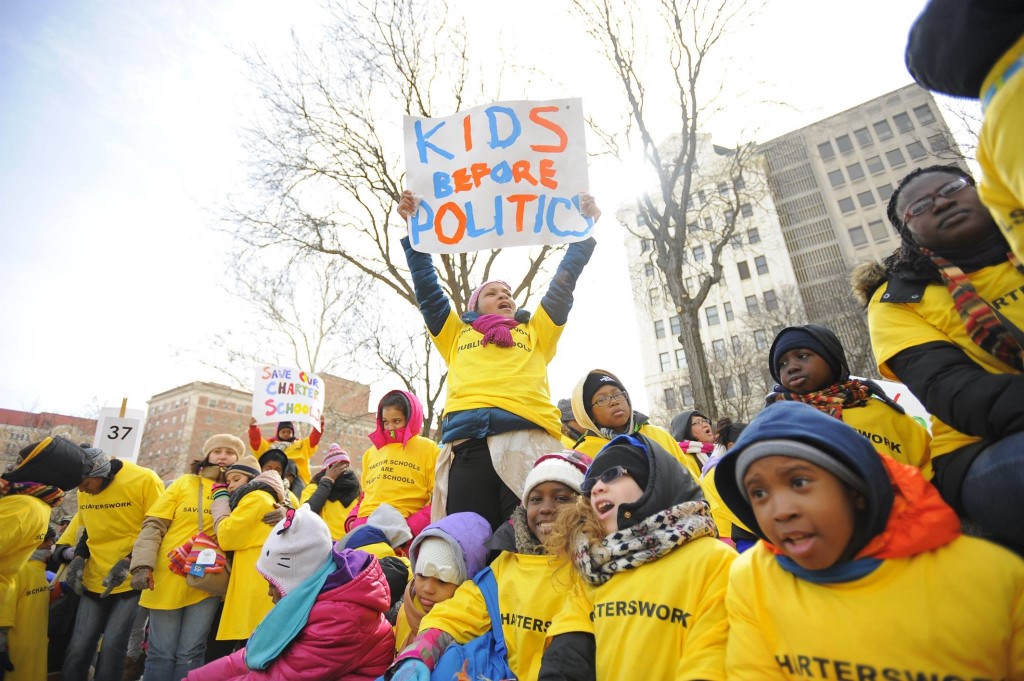 Some of the biggest names in New York City business and finance came together for the Success Academy Charter Schools Benefit last month, the charter school network currently in conflict with new Mayor Bill de Blasio. In an effort to raise funds for the 32 schools that are part of Success Academy, hundreds of Wall Street heavyweights gathered at Cipriani 42nd Street. With 750 guests, the fundraiser has doubled in size since last year's event, and successfully raised an astounding $7.75 million for the local charter schools.
The event was chaired by hedge fund manager Dan Loeb, who also serves as chairman of the board for Success Academy. Loeb, a longtime generous donor and supporter of the charter school network quipped at the event, "Never go on after a cute kid," when he took the mike to address the difficulty Success Academy has had in their fight for free space.
Business Insider reports, "Earlier this year, Mayor Bill de Blasio – who received the teachers union endorsement during his mayoral campaign – revoked plans to open three new Success Academy charter schools. The schools had been approved during the Bloomberg administration to co-locate in public school buildings rent-free," of the current struggles that the Success Academy is facing in the wake of de Blasio's firm stance against furthering the charter school network.
A great deal of the evening was focused on the topic of education reform. Many of the Success Academy Benefit attendees like Dan Loeb have been in favor of progressing education reform, and some have alluded to de Blasio's stance being hypocritical with regards to his campaign platform. Explained former Florida Governor Jeb Bush, "Mayor de Blasio tried to block three academies from moving into public school buildings. The simple fact is, though, that it's not very logical when you campaign on a platform of ensuring that every child gets a great education and then you try to deny access to the very schools that are meeting that goal? I missed something," when he took the stage to speak.
Regardless of the uncertainty surrounding the current state of charter schools in New York City, when philanthropists, prominent public figures, and hedge fun managers get involved, only one thing is clear: they are going to raise a massive amount of money for their cause. Learn more about the event and the Success Academy in Bloomberg's coverage of the successful fundraiser.