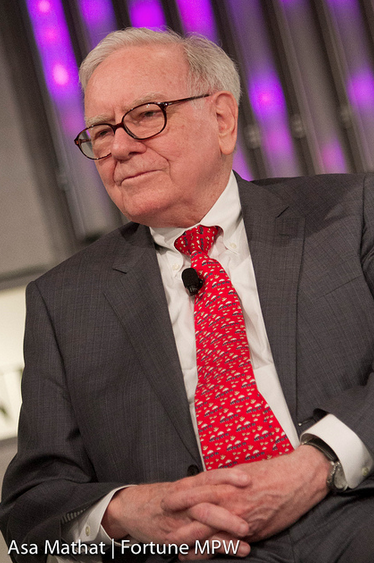 One would assume that Warren Buffett – the American business magnate, remarkably successful investor, and renowned philanthropist – would toss aside most individual requests for charitable donations, given their high volume. Not so, says Josh Funk for The Huffington Post. Funk explains that "instead of tossing the letters aside, Buffett packages them up and sends them to his big sister Doris," of the seemingly unlikely approach.
Believe it or not, Doris Buffett, along with seven other women, personally process each request as part of the mission of her Sunshine Lady Foundation, a charitable foundation that seeks to help those who have come upon hard times. Giving back certainly runs in the Buffet family, as the Sunshine Lady Foundation has been actively helping others around the country since 1996. "The mission of the Sunshine Lady Foundation is to invest in organizations and programs dedicated to providing opportunities for the advancement of education, well being and new life choices for disadvantaged people with special empathy for the working poor and families in crisis," details the organization.
Being a very hands-on philanthropist, Doris Buffett is happy to process charitable requests that come directly to the Sunshine Lady Foundation, and those passed along by her brother Warren. "She just believes that a lot of people get short straws in life, and she wants to help them," Warren Buffett has said of his sister's efforts to improve the lives of others. Not everyone who writes to the Buffett family for help is seeking an inordinate amount of money. As Funk notes, "Many of the requests are simple: A man who needed a new glass eye. The grandmother who wanted a tombstone for the three children she lost. A disabled woman who needed a car to visit her daughter and grandchildren," of the kinds of ways the Sunshine Lady Foundation supports those in need.
"I can't change somebody's life, but I can make it possible for them to do so," Doris has said of her charity work. With a kind heart and a naturally hands-on, empathetic approach to philanthropy, it's no wonder Warren Buffett entrusts his sister with charitable requests. Learn more about Doris Buffett's work by visiting www.sunshinelady.org.