If you're familiar with the hit Netflix series Orange is the New Black, then you can probably recall watching the character Yoga Jones, played by actress Constance Shulman, at work teaching yoga to her fellow inmates. While that scenario seems unlikely even for a fictional comedy-drama series, there are actually real-life, certified yoga instructors working in prisons every single day.
Based in the Seattle area, Yoga Behind Bars is an organization that sends yoga instructors into prisons where they can mentor, teach, and bring a renewed sense of self to the inmates that take their classes. According to Yoga Behind Bars, "People who practice yoga and meditation are less likely to return to prison once they finish their sentence," of the kinds of benefits the program provides. "Thanks to our classes, incarcerated people can connect more deeply with themselves and others, inviting self-reflection, care, and compassion," the organization explains.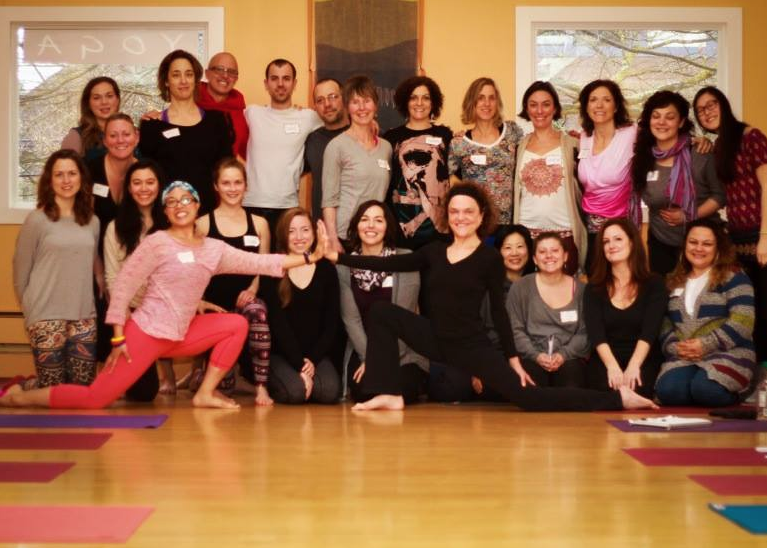 Yoga Behind Bars serves as not only an escape for inmates who yearn to feel centered and calm amid their high-stress environment, but as a way to help them transition successfully back into life outside of prison as well. "The transformation can be profound," notes the organization, "students now have a set of tools to cope with stress and anxiety while in prison and for whey they return to their communities."
Yoga and meditation are the preferred practices many people employ in their daily lives to ensure good health of the body and of the mind. Yoga has the power to reduce depression, anger, and anxiety, as well as to increase self-esteem, something that is crucial to build in women and youth inmates, especially. Right now, the impact of Yoga Behind Bars is significant; the organization sends more than 40 yoga instructors to teach 27 classes per week in 10 different locations. Reportedly, an average of 30 incarcerated students practice yoga each day through the organization's programs, which means that each day, there are 30 individuals who are less likely to return to prison after they are released.
To learn more about this remarkable program, visit yogabehindbars.org.