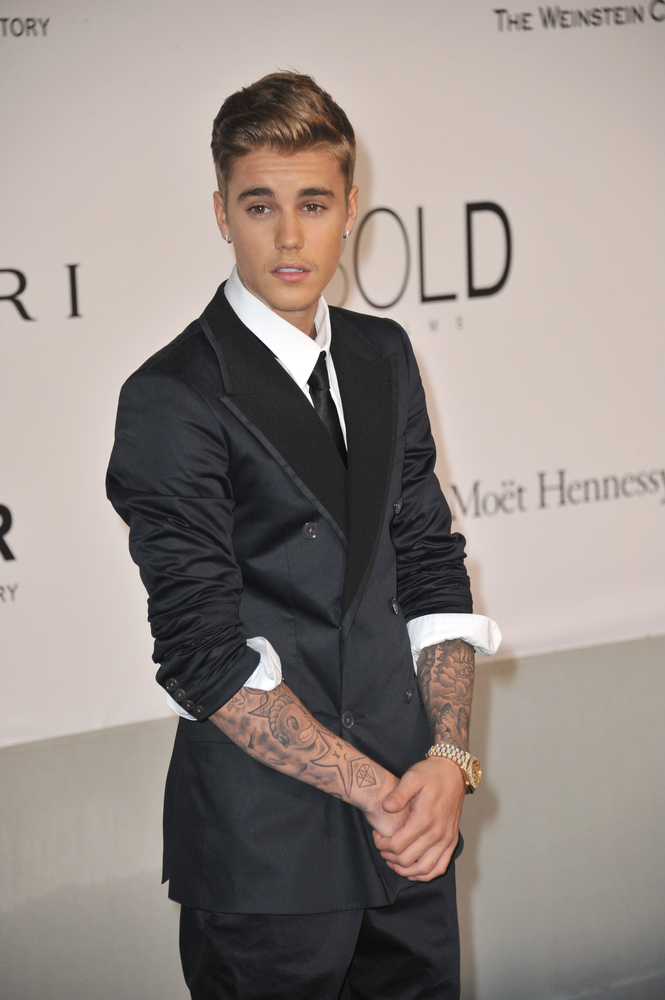 Although bad boy Justin Bieber is mostly known his rebellious reputation, it looks like this young celebrity has one of the biggest hearts around. The pop star was honored earlier this week with the Champ of Charity Award at the 2014 Young Hollywood Awards at the Wiltern Theater Los Angeles. What was even more surprising is what Bieber did after he received the award: the star ended up giving the trophy to Make-A-Wish recipient Grace Kesablak, a 10-year-old cancer patient.
Bieber seems to be turning his path around after numerous run-ins with the law, which ultimately culminated in his Miami Beach arrest earlier this year. At the ceremony, his friend Cody Simpson presented Bieber with the award, which the young star immediately decided to give away. Along with the award Bieber kindly gave Kesablak, he granted over 200+ wishes for the Make-A-Wish Foundation. Later that same evening the pop star tweeted "Grace ur incredible" with a photo of the two, asking his followers to also follow the little girl.
The fact that Bieber even came to the award show demonstrates a step in the right direction for the bad boy star, who is infamous for rarely making it to events. One reason may be that the star was booed when he was award the Juno Fan Choice Award in March, even though he wasn't there. He also was booed when he was in attendance at the 2013 Billboard Music Awards, as there tends to be a lot of negative attention around him due to his very public indiscretions and rebellious attitude.
The Make-A-Wish Foundation is a worldwide organization that operates in 47 countries. It is dedicated to carrying out the one expressed wish of terminally and chronically sick children, many of which are made possible by celebrities like Justin Bieber. Perhaps the star's recent generosity indicates that he is more focused on philanthropy than fooling around.