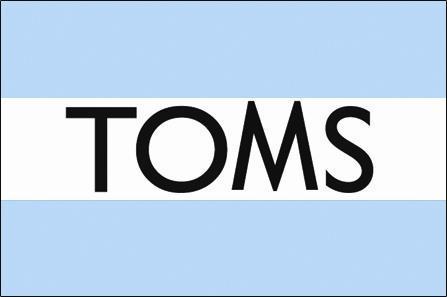 Earlier this month, TOMS, charitable footwear company announced that it sold a 50 percent stake to Boston-based private equity firm Bain Capital. The company is best known for its canvas casual shoes and buy-one-give-one campaign, which gives shoes to children in need. TOMS was reportedly valued by Bain at $625 million.
TOMS did not disclose financial details otherwise. The senior vice president for marketing and communications at TOMS, Doug Piwinski,  said that founder Blake Mycoskie will still retain 50 percent ownership of the company and utilize half of the money raised by TOMS in the deal to help create a new fund benefitting social entrepreneurship.
"One of Blake's main goals is diversifying the product offerings," Piwinski said. Since the founding of Toms in 2006, it has grown to serve other basic needs beyond shoes. The new TOMS Eyewear business will provide a person in need with a pair of eyewear for every pair purchased. TOMS Roasting Com will also give one week of clean water to a person in need for every bag of coffee that is purchased. In the past eight years, the company has given over 25 million new pairs of shoes to children in need and helped provide restored sight to over 250,000 people.
"This partnership will enable TOMS to grow faster and give to more people in more ways than we could otherwise," said Mycoskie. "In eight short years, we've had incredible success, and now we need a strategic partner who shares our bold vision for the future and can help us realize it. We're thrilled that Bain Capital is fully aligned with our commitment to One for One, and clearly they have the expertise to help us improve our business and further expand the scale of our mission."