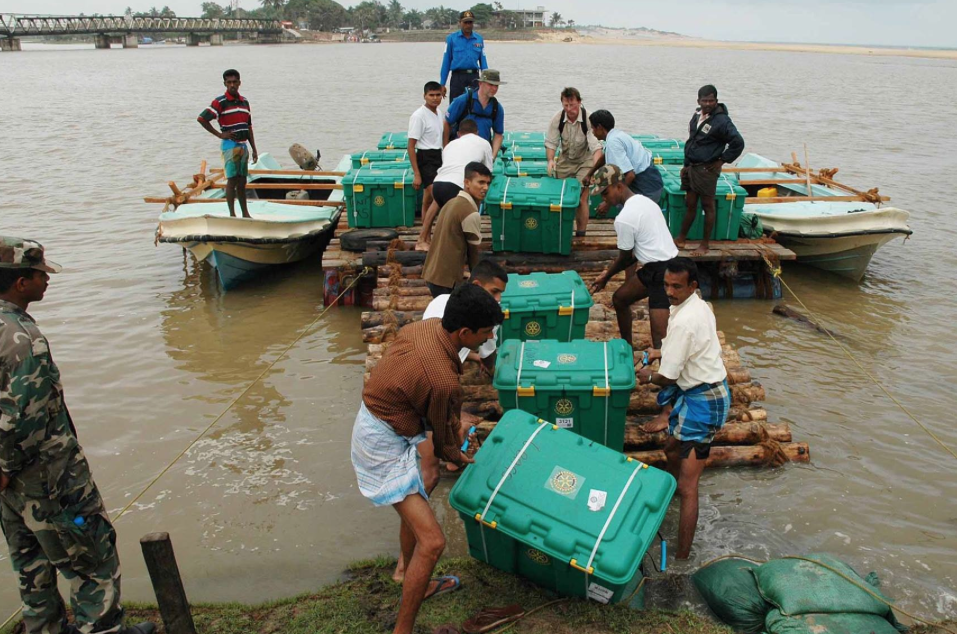 ShelterBox, a humanitarian organization that offers emergency shelter and supplies to victims of crisis, has recently been plagued with a bit of controversy. Tom Henderson, the founder of British-based ShelterBox, appeared before the City of London Magistrates' Court last week after being charged with three counts of fraud and abuse of position. Henderson, who founded the Cornwall-based charity in 2000, left ShelterBox in July 2012.
Henderson is charged with several counts, each of them involving fraud. One count is fraud by abuse of position, in which he is alleged to have conspired with his son John Henderson. Another count alleges that he conspired with his son and Darren Gervis. The third count charges that Henderson misused an official ShelterBox credit card. In addition to these counts, John Henderson and Darren Gervis are also being charged with joint offenses. Gervis has also been charged with the theft of property, possession of a shotgun without a firearms certificate and possession of a firearm.
Tom Henderson is a former Royal navy diver and was arrested last June, less than a year after he left the charity. His fraud charges span five years, from 2007 to 2012. He is also facing allegations of attempting to steal 1,000 tens from the non-profit organization. Henderson was appointed OBE (Officer of the Most Excellent Order of the British Empire) in 2010 for his work and the charity, but these charges are making it clear that perhaps those honors weren't so deserved, after all.
ShelterBox is an international disaster relief charity that delivers emergency shelter and vital aid to people affected by disaster worldwide. Before this controversial news broke about Henderson broke, the organization had a reputation for being incredibly influential and a key resource for victims of natural disasters and humanitarian crises globally. "Since ShelterBox was founded," its website explains, "we have responded to over 230 disasters in almost 90 different countries and provided emergency aid for well over one million people."
Clearly, ShelterBox has a longstanding history of doing good. Hopefully Henderson's trial and sentencing will not detract too heavily from the work this organization has done.
Images via Facebook.