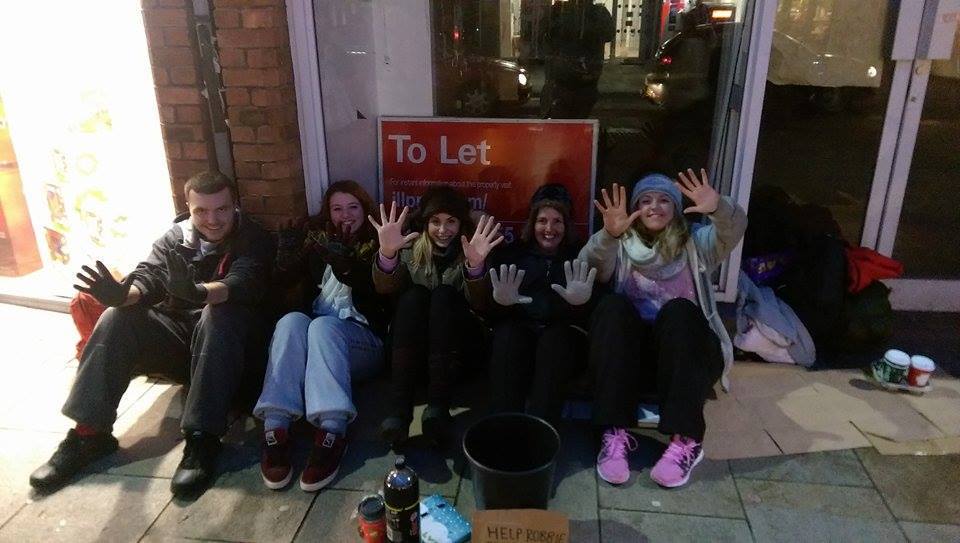 The holiday season is a time of giving, and perhaps no two people demonstrated what true selflessness means than Dominique Harrison-Bentzen and the homeless man that tried to give her his last £3 so she could get home safely in a taxi. Harrison-Bentzen was so touched by this kind gesture that she later set out to raise funds to help the man get back on his feet again.
According to The Guardian,
Dominique Harrison-Bentzen, who studies at the University of Central Lancashire, says she had lost her bank card and needed to get home after a night out when the homeless man, known only as Robbie, offered money to help.

The 22-year-old says she declined the offer, but was so moved by his gesture that she started a campaign to raise enough money to help him get a flat. She set up a donation page and asked people to each donate £3 for her fundraiser, which involved spending the night on the street, along with supporters who had heard about her story through social media.
"I was touched by such a kind gesture from a man who faces ignorance every day, so I set on a mission to find this man," said Harrison-Bentzen. "The more I spoke about him the more kind gestures I learned about him, such as him returning wallets untouched to pedestrians and offering his scarf to keep people warm," of how his kindness affected more people in her community than she even realized.
As of Wednesday, Harrison-Bentzen had raised £21,000 (close to $40,000 US dollars) for Robbie and other members of the local homeless community. "With Robbie's blessing, we want to help as many people as we can," says Harrison-Bentzen. "Robbie has already suggested some local charities within Preston who have helped not only him but others through hardship."