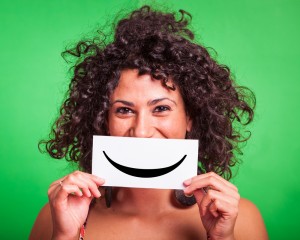 We are over a month into 2015 and those big plans and resolutions you created in January might now be feeling just a little too big. That gym membership you've used once, the veggies you left uneaten and the bed you never got around to making on a daily basis are all adding up and becoming quite overwhelming.
Instead of giving up completely on your resolutions and waiting until next year to start fresh, let's make a plan to achieve these goals rather than waiting. Here are some ways to better your life (and the lives of others) in 2015, starting today:
Up your salary and donate more. If you haven't seen a salary increase in around a year, it's time to start chatting with mentors and find out how they successfully negotiate salary increases. Identify your accomplishments and quantify them in way that's easy to understand. Once you are well armed, you can go into the negotiation prepared and maybe even use some of that raise and donate to a cause that means a lot to you. Getting a raise will provide you with professional validation, while donating to an important charity will give you instant gratification.
The biggest reason people can't reach their goals is that they make them way too big and unrealistic. Try and break down your goals for 2015 and you will be much more likely to achieve then. Write the first page of the novel and research causes that resonate with you. Schedule time to actually accomplish those tasks. Celebrate your progress and remember how good it feels to make those small steps.
Set up a support system that can hold you accountable along the way. Keep someone around who will make sure you meet those goals. Remember to plan for the roadblocks you might hit along the way; if there is a kink in something you've done, you should always have a plan b. Give yourself options! For example, if you don't have the funds to donate to a local organization, find places where you can volunteer your time instead.
With these things in mind, there's no doubt that 2015 will be your best year yet!