The Henry R. Kravis Prize in Nonprofit Leadership was established in 2006, to create a process to choose a worthy annual recipient. The organization looks to reward and praise worthy institutions that impact and inspire communities around the world. Endeavor's mission statement is to help High-Impact Entrepreneurs unleash their potential by providing an unrivaled network of seasoned business leaders who look to provide the key assistance to make a business model work.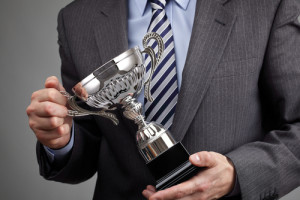 Endeavor has supported charitable initiatives such as those organized by Sugianto Tandio, who looked to solve the waste and pollution problems that Indonesia faces. With the help from Endeavor, Tandio was able to turn his company, Tirta Marta, into a next generation eco-friendly company using Indonesia's natural resources. Endeavor will receive the Kravis Prize and $250,000 later this month at the Claremont McKenna College as part of it's 10th Anniversary of the prize, and of the 20th Anniversary of the College's Kravis Leadership Institute.
"Endeavor exemplifies the Prize's philosophy about entrepreneurship, social good, and venture philanthropy. Endeavor's leadership has had a profound impact on everyday people," said Marie-Josée Kravis, an economist who is chair of the Kravis Prize Selection Committee. "We are grateful for its remarkable work to change lives all over the world, creating invaluable jobs and resources."
Said alumnus and trustee of the College, Henry R. Kravis, "Endeavor is a perfect example of a nonprofit that has significant influence on the ground and great success creating a sustainable ecosystem for future impact." Kravis, who is also a co-founder of Kohlberg Kravis Roberts & Co. L.P, continued to praise the 2015 winner, "We applaud Endeavor's impressive accomplishments developing high-impact companies and entrepreneurs, and work to transform the economic landscapes of underdeveloped countries."
Claremont McKenna College has had such previous winners as Helen Keller International and Mothers2Mothers, with all the recipients having been found be representative of the kind of organization that both Henry Kravis and Claremont McKenna are proud to recognize.