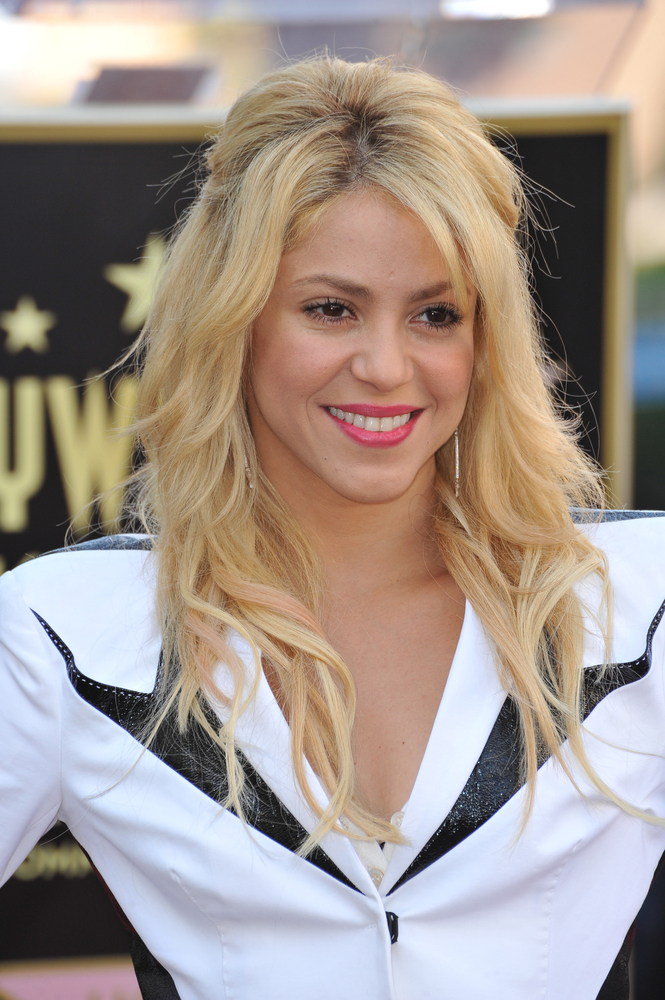 In Forbes' roundup of the most powerful, financially successful women on the planet, women in entertainment ruled. "The celebrities on Forbes' list of The World's Most Powerful Women are the entertainers and tastemakers who are inspiring change and driving conversation," explains the financial resource for global leaders in business. Happily, its list of The World's Most Powerful Women was also a list that represented major philanthropists. Here are some of the top givers:
Shakira Mebarak. Shakira has always been really great at staying out of the public eye (and any media drama) despite her massive success as a singer in both America and her native Colombia. The world-renowned performer is also one of the most powerful women on the planet, and is revered for the ways she gives back to others. Shakira has been a huge donor for educational initiatives, including her formation of the Barefoot Foundation and her promise to build new schools in earthquake-devastated Haiti. She has also performed at various benefit concerts and has partnered with many human rights initiatives.
Oprah Winfrey. It probably comes as no surprise that Oprah Winfrey, arguably one of the world's most influential women EVER, is on yet another of Forbes' powerful people lists. Oprah is the only African American billionaire in American, and has given much of her fortune away to others. To date, she's donated $400 million to educational causes and $100 million to her Leadership Academy for Girls in South Africa. She also gave away hundreds of thousands of dollars annually on her network talk show, and continues to pave the way for philanthropic causes.
Beyoncé Knowles. Another celebrity whose needs no introduction is the formidable Beyoncé Knowles. The independent woman has been at the forefront of women's empowerment in philanthropy, headlining benefit concerts such as "Chime for Change." Through social media she has inspired humanitarian efforts, and has donated funds to countless organizations that benefit education, the arts, fighting hunger, and women's issues. She and the other women featured represent the most powerful forces for education, equality, and the humanities globally.
Is it any coincidence that these powerful women are all known best by only their first names? Learn more about the women that rule the philanthropic world here.