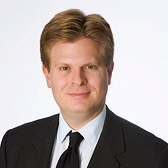 One business executive who is doing big things in the philanthropy world is Thomas Uger, co-head of KKR's Media and Communications industry team in North America. Uger received his B.A. from the prestigious Dartmouth College, and since then he's kept himself active in the philanthropy scene.
The Dutchess Land Conservancy has a mission to protect wildlife habitats, forests, water, and open space in the county from being developed or damaged. It does so by gaining private property easements through donation or purchase. A landowner in Dutchess County, Thomas Uger made a significant donation the Dutchess Land Conservancy—125 acres, which includes a rare circumnatural bog lake home to many rare creatures and plants.
Also interested in preserving arts and culture, Thomas Uger served as a board member for the Katharsis Theater Company, which is currently on artistic hiatus. A classic theater group, Katharsis has put on productions of classic tales for contemporary audiences, aiming for dramatic interpretations of time-tested stories that hold universal truths, conditions, and experiences for all audiences.
As if his position at KKR didn't keep him busy enough, Thomas Uger is also on the board of trustees for WNET. A non-profit organization, WNET is the "premier public media provider" in NYC. It is parent to two other public television stations and also hosts several digital services, websites, and more. It is governed by a board of 38 trustees that meets regularly throughout the year.
WNET is a major producer of media on local, national, and international levels, and has won several awards for its content—which includes programs covering arts and cluture, news, public affairs, science, natural history, documentaries, and children's programming. WNET also hosts the annual Celebration of Teaching & Learning, a professional development conference for the world's top educators, thinkers, and practitioners.