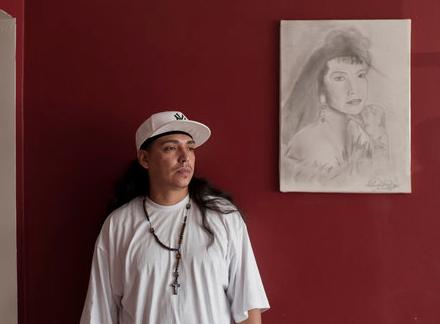 Xavier McElrath-Bey has a Bachelor's degree in Social Science and a Master of Arts in Counseling and Human Services from Roosevelt University. He has dedicated his life to working with at-risk youth who have been or will be incarcerated. But he has a secret. A reason why he feels like he can relate to troubled youth. He was one of them, once.
He grew up in a foster home in Chicago and was abused. He eventually felt like he would be safer on the streets as a gang member. He was incarcerated seven times as a youth. In 1989, at the age of thirteen, he was convicted of first-degree murder and sentenced to thirteen years in prison. He's now 36 and has been out for 10 years, working hard to change his life—and others'.
"I feel like no matter how much I give back, I can never make up for the–the things that I've done, so for me, I feel like it's a life mission. I know that my goal of reaching out and helping these kids is never going to end," he says.
And he says it's all because of his victim. "I often think about him… what his life could have been like, what his life was like… how much him and I, you know, had in common."
"The sacrifices of what he went through, of his life, that's what became my passion," McElrath-Bey says. "He became my driving force. He's the one that helped change my life. I kind of feel like I owe it to him and his family."
Xavier McElrath-Bey is completely different than he used to be. He was told he would never change, but he did. He reflected on his life and made positive changes. He may have had a thirteen-year sentence, but he also had the hope of being free one day to help him change.
Now he's part of the Campaign for the Fair Sentencing of Youth, which is working to keep youth from being sentenced to life imprisonment without a chance of parole. He wants troubled kids to have a chance to change, as he did.
"There are kids in there serving life sentences without the possibility of parole, and unfortunately they themselves have no light, they have no concept of future freedom. They have no hope.
"Give them something to strive towards. Give them an opportunity for something better. Give them a hope, so they could become something better. We all have a capacity to change; we just need a chance."