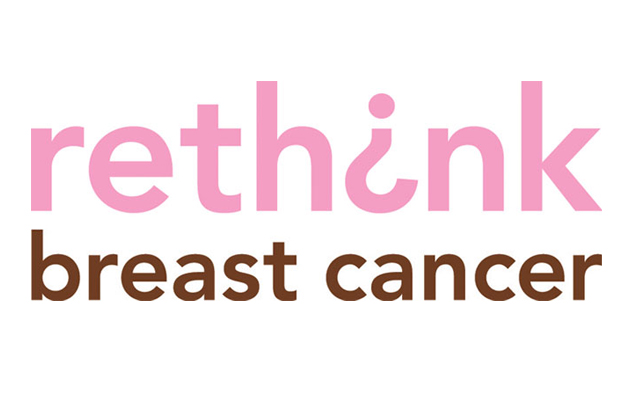 Rethink is an anti-breast cancer initiative that focuses on the under-40 crowd. Based out of Canada, Rethink is striving to "foster a new generation of young and influential breast cancer supporters; infuse sass and style into the cause; and most importantly, respond to the unique needs of young (or youngish) women going through it."
Part of what sets Rethink apart is its fear-free campaign style. It gets the message across in a positive way; it encourages young women to be active in tracking their own health without doing so in a way that makes them afraid to talk to their doctors if they need to. It also breaks apart from the incorrect assumption that breast cancer is an "older woman's disease," bringing light to the fact that many young women get breast cancer every year—and that their survival rates are lower than older women's.
Rethink believes in a low overhead cost with high impact through creative entrepreneurialism. When people donate to Rethink, 100% of that money goes toward paying for education, support and research programs. They also bring in money through corporate partner sponsorships, fundraising events, and the Fashion Targets education campaign. They provide full financial information on their website.
A glance at Rethink's "Who We Are" page makes it no surprise that the campaigning they've done is targeted at women under 40. Of the thirteen bios listed on the page, only one of them is male—and all of them are young and full of passion.
As part of their latest campaign, Rethink put out a video that encourages regular monthly breast health self-examinations in three simple steps: Touch, Look, and Check, or T.L.C. The ad featured several good looking young men who are promoting the group's award winning (and free!) Your Man Reminder App, which sends women monthly reminders to check their breasts. The app features include Hot Video Messages, Reminders, Risk Reduction, Education, Get Checked, and Man-O-Gram.