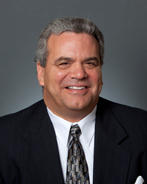 Carle Mattone was born and raised in New York. In 1977, he graduated from Holy Cross High School in Queens and then went on to attend Iona College in New Rochelle, New York. In 1981, Mattone formed his own business, which specialized in maintenance and contracting development projects in Brooklyn and Queens. Mattone was acting construction supervisor, a role that eventually led him to join his father's business, Mattone Group Ltd., as Vice President of Project Development.
He has been with the Mattone Group ever since. In 1990, Carl Mattone became Chief Operating Officer of the real estate company, and just five years after that he became President. He now oversees large construction projects like shopping centers and movie theaters, negotiates leases, makes sure all properties are properly maintained, and more. He is one of the most influential businessmen in Queens.
Besides his slough of duties as President, Carl Mattone also helps develop things other than real estate. He is a board member for the Battery Park City Authority, which has been a leader in planned community development. Its mission is "to plan, create, co-ordinate and maintain a balanced community of commercial, residential, retail, and park space within its designated 92-acre site on the lower west side of Manhattan."
Carl Mattone has also supported his alma mater, donating money to Holy Cross High School in the past.  He's also worked school carnivals to support other area schools like Saint Anastasia's Church. Raised with a spirit of giving, he and his company have donated to a number of other causes over the years: U.S. Senator Kirsten Gillibrand, the Little Neck-Douglaston Memorial Day Parade fund, the Queens Library Foundation, and a number of Catholic charities throughout Brooklyn and Queens.