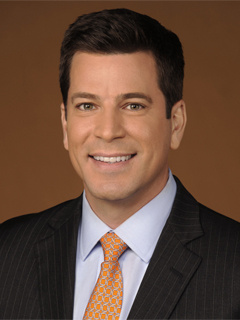 Queens, New York is home to many "kings." To be more precise, this flourishing borough has many successful business owners who not only conduct lucrative endeavors, but who make a point to give back to their community. These men will be honored at the Kings of Queens Awards Ceremony, an annual event organized by the Queens Courier and Queens Business, that will recognize the top businessmen of the community.
The "2013 Kings of Queens: A Champion Breakfast Awards and Networking Event" will honor the business leaders of Queens for their "outstanding leadership and contributions to the community," according to the Queens Courier. The event is predicted to attract 500 of the leading businessmen in the borough, and is designed to be a productive networking opportunity, in conjunction with the awards. The event will also serve as a benefit function, with proceeds from ticket sales and a raffle going towards the Queens Museum Education Program, something all attendees will be pleased to support.
This year's event will be held at Terrace on the Park and emceed by Steve Lacey, Anchor at Fox 5 News, the Courier reports. Like Kings of Queens Awards of the past, the upcoming ceremony is sure to be one of the most important business networking opportunities of the year, with its inclusion of a business expo in addition to the honors. Some of the honorees of this year's awards include Mihir B. Patel, President of the Society of Indo-American Engineers and Architects, and Musa Ali Shama, the Principal of Francis Lewis High School in Queens. Another is Joseph Mattone Jr., a partner of the Mattone Group, whose brother Carl Mattone, and their development company were also honored in 2010 and 2012, respectively.
Among the diverse but likeminded honorees of the past are Mayor Michael Bloomberg, who served as keynote speaker and received the "King of Kings" award two years ago. In 2011, the "Queen of Queens" award went to Borough President Helen Marshall.
The 2013 Kings of Queens: A Champion Breakfast Awards and Networking Event will be held on Thursday, September 26th, at 8:00am.
Edit note: A previous version of this article stated that Mayor Bloomberg and Helen Marshall would be receiving awards this year, when in fact they are past recipients. This error was corrected at at 11:22 AM Pacific Time on 9/13/13.