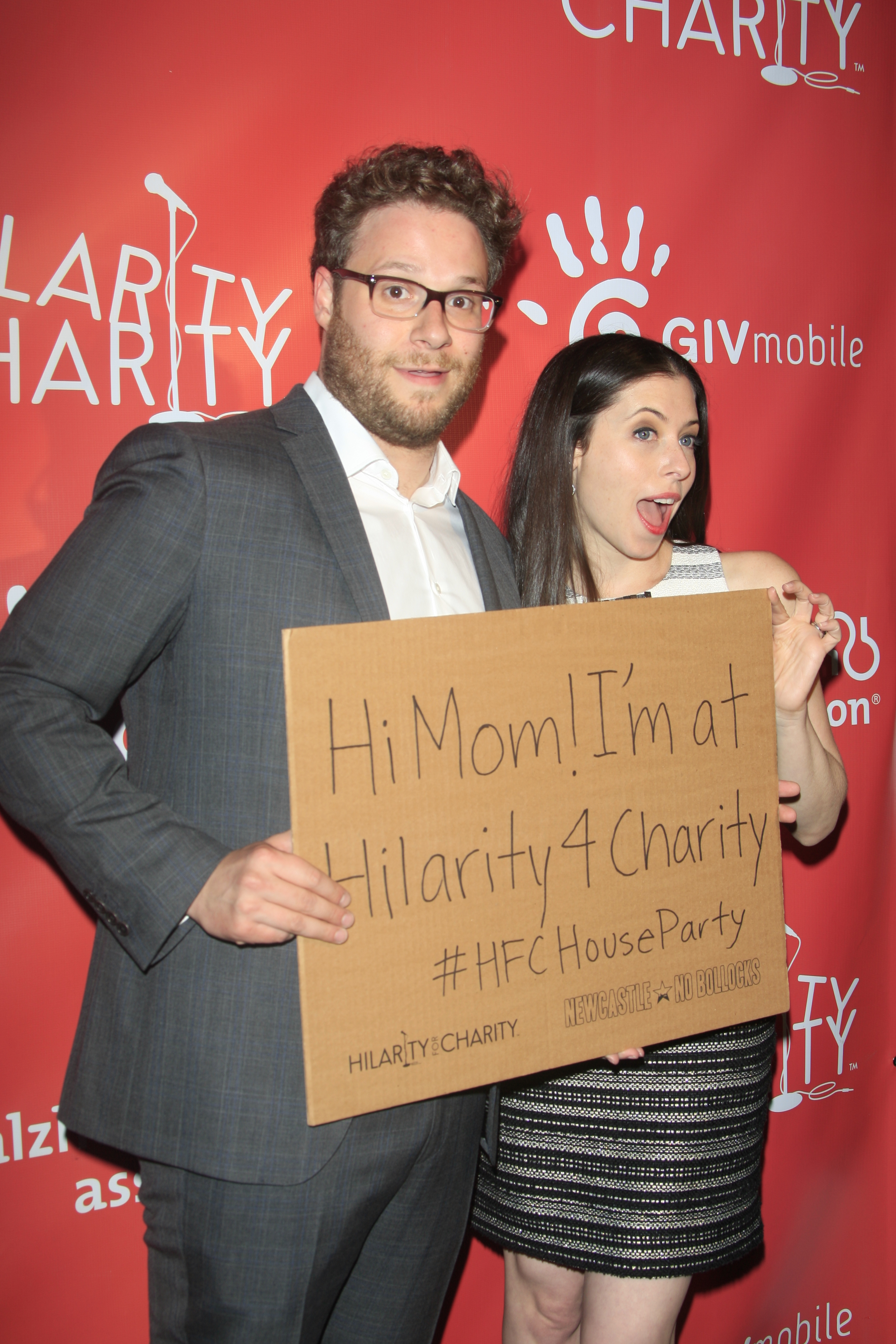 On Thursday, April 25th, Seth Rogen and the Backstreet Boys joined forces to fight Alzheimer's disease. The "Hilarity for Charity" event featured the famed boy band, made up of members Nick Carter, A.J. McLean, Brian Littrel, Howie Dorough, and Kevin Richardson.
Rogen joined in for the performance of 1996 hit song "Everybody (Backstreet's Back)." True to form, the song was choreographed with dance moves—which Rogen performed quite well. And he was happy to do so for such a worthwhile cause.
"In the '70s, things like cancer were very taboo to talk about," he told the Hollywood Reporter. "Now it is on the forefront of things that are getting charitable attention. Bringing Alzheimer's into the limelight is what we're trying to do."
Thursday's event went a long way in doing that; it was jam-packed with well-known Hollywood faces Samuel L. Jackson, Kevin Hart, Ken Marino, Bo Burnham, and many more. With its tagline being "Alzheimer's sucks, this variety show won't," the event aimed to raise both money and awareness among the younger generations.
"There's a thief out there," Rogen's Crowdrise fundraiser page for Hilarity for Charity reads. "And it's robbing people's memories. It's robbing their ability to talk. It's robbing their ability to eat, walk, get dressed, shower, or recognize their loved ones. It's robbing people of their ability to be humans. It's called Alzheimer's, and it's a real mother f@#ker and we've got to do something about it. And we've got to do something now."
Rogen attended with his wife, Lauren Miller. Through Crowdrise, he raised over $33,000 on his own. The money will be donated through the Alzheimer's Association to families struggling with Alzheimer's related problems and to researching a way to prevent, cure or slow its progression.