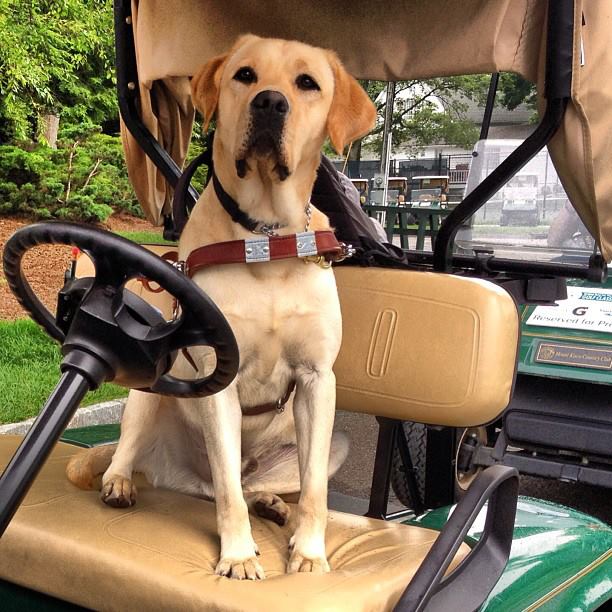 This weekend in Chesterland, Ohio, local golfers stepped up to support the charity Guiding Eyes for the Blind, an internationally recognized guide dog school that provides dogs, training and support to the visually impaired.
While the charity is based in New York, Ohio resident Betsy Dunn is a supporter of the charity and wanted to highlight that many of Guiding Eye's dogs are raised in Ohio as puppies and decided to host a fundraiser.  The golf tournament was a spin-off of Guiding Eyes for the Blind's national fundraising tournament in New York every year.  Many of the golfers put on blindfolds to emulate the experience of being visually impaired.
To read more about Guiding Eyes for the Blind, check out their full profile.