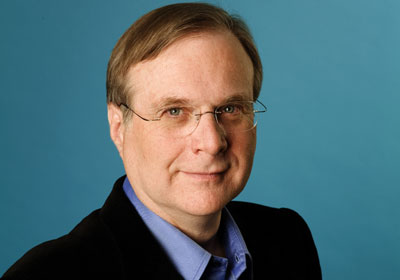 The Chronicle of Philanthropy has reported that Microsoft cofounder Paul Allen was the fourth most charitable giver in 2012.  The list is an impressive roundup of the nation's wealthiest people, many of whom have famously committed to The Giving Pledge, an initiative started by Warren Buffet and Bill Gates.
Buffet lives up to his words at the top of the list, with donations adding up to over $3 billion.  Paul Allen's childhood friend Bill Gates was surprisingly absent from the list, due mainly to the Chronicle's methodology, which has already counted much of Gates' philanthropy in previous years.  Allen is now the chairman of Vulcan, Inc. which supports business ventures and charitable projects.
To read more about Paul Allen, check out his full profile.