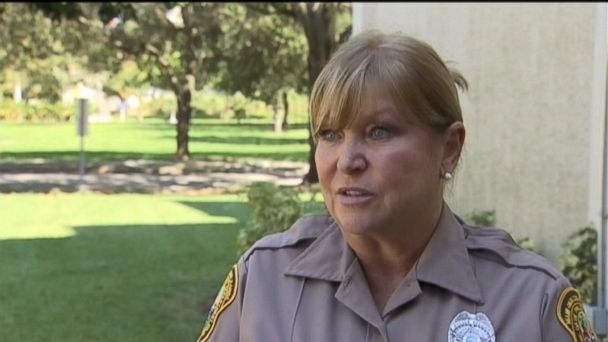 Jessica Robles is a single mom with three kids and some tough decisions to make.  There are days they don't eat.  There are days Robles feels completely hopeless and cries.  She recently made a choice that nobody should have to make.  She attempted to steal about $300 worth of food to feed her kids.
A police officer, Vicki Thomas, stopped her and charged her with a misdemeanor.  What she did next restores my faith in humanity.  Instead of berating her for making a bad choice, Thomas ended up buying her about $100 worth of groceries.
Thomas said, "Arresting her wasn't going to solve the problem of her kids being hungry."  The story ended up airing on channel seven news.  Suddenly people all around south Florida started calling in wanting to help out.  She collected $700 dollars to spend on food at Walmart.  The store said if there's any money left over after she buys groceries, they will give her the leftover cash.
That's not where the story ends though.  Another viewer called to let Jessica know that he had a possible job for her.  John Challner of phonedoctor.com interviewed Jessica for a customer service role.  He said he thought she'd make a great candidate and asked if she could start right away.  Of course, she accepted the job.
"There's no words I could tell you right now (to tell) how grateful I am.  You know that you took your time and helped somebody out, especially somebody like me," said Jessica to all the people who helped her along the way.
Her children, aged 2, 5, and 13 will have dinner tonight and for many nights to come.
Check out the video below: