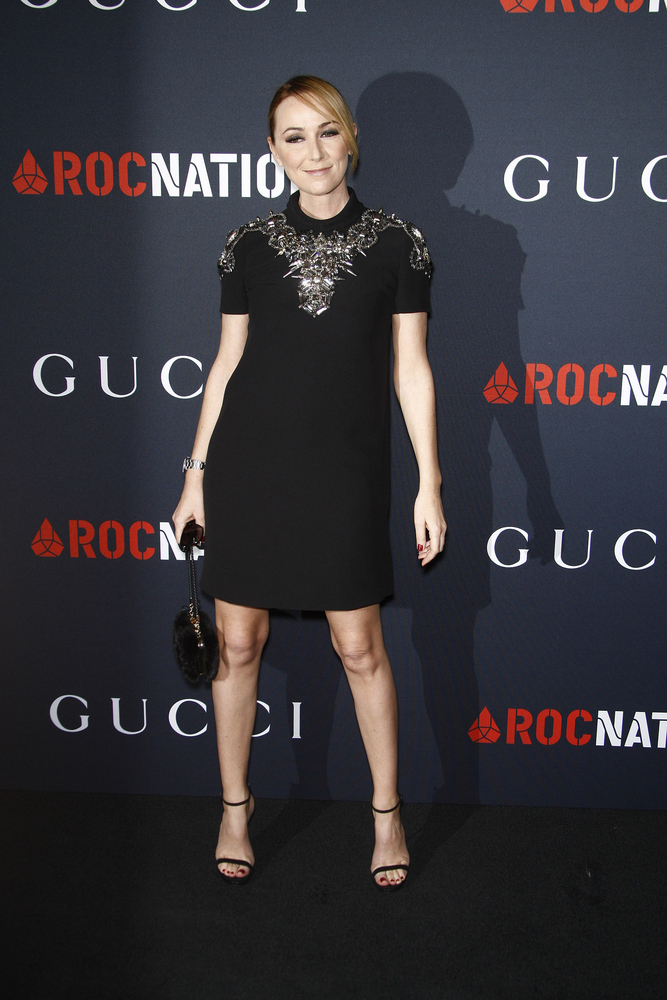 Gucci's creative director is ready to give back.  Frida Giannini's goal is to empower women the world over.  She doesn't see anything controversial about wearing beautiful clothing while fighting for human rights.  In fact, Giannini travels the world and assists the opening of new stores, but she is aware that women are being exploited and that it needs to end.
Giannini wants you to know that, "The exploitation of women is not a rich vs. poor problem," and says, "Every day a woman is killed or raped by someone she knows, even in wealthy First-world countries.  Chime for Change is about changing laws and changing lives."
Giannini grew up in the era of Live Aid.  She remembers 1985 and the way famous artists came together and gave a concert to fight for change in Africa.  George Michael, Sting and Bono were among the singers who pledged to make a difference.  Though she was only 13 years old at the time, she knew that she also wanted to help.
Instead of working to aid Africa, her mission is one that is not specific to any locale.  Giannini used her many contacts to help put together another concert.  She gathered Mary J. Blige, Jennifer Lopez, Madonna and Florence Welch, among others, to play a show known as the Sound of Change Live concert.
When she started Chime for Change, which is behind the concert, she envisioned what it could represent.  It is a type of umbrella group that brings nonprofits together to fight for better women's education, justice, and health.  That is all alongside her full-time job of overseeing 10 different clothing collections.  You could say this woman is driven.
A type-A personality, Giannini also just welcomed a baby girl into her family.  She had kept her relationship with Gucci CEO and president Patrizio di Marco a secret until 2011, as she was not ready to share that with the world.  Despite being on "maternity leave," she has already flown to London to give a speech for Chime for Change.
Her conviction to affect change was only strengthened as she traveled for business.  She got to see some of the problems that women face first hand in places such as Malawi and China.  While traveling in Malawi she witnessed a 15-year-old who had a baby prematurely.  Because the maternity ward did not have an incubator, the baby died.  Giannini felt that is something which could have easily have been prevented.  She decided to go to the House of Representatives to petition for philanthropic initiatives that, at the time, supported UNICEF.
In her words, "a brand like Gucci needs to set an example."  That type of example starts at home.  Gucci now employs 50 percent women on their staff.
The concert is slated to bring in about $4 million to aid nonprofits.  Having a daughter makes Giannini even more driven.  Her enthusiasm is obvious.
She overcame her stage fright to deliver the speech in which she said, "Tonight we come together for every woman, every girl, everywhere."
Despite being one who prefers to work in the background, Giannini knows the work she does will bring assistance to those who need it most.